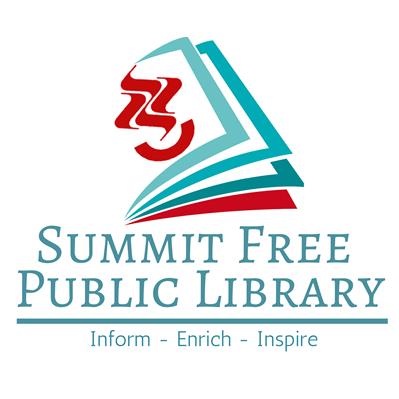 December Concerts
This December, the Summit Free Public Library will host both a family-friendly holiday concert with Yosi and a Slavic Folk and Classical music concert with Dr. David Podles.
"With upbeat punk/rock-infused songs from his 5 award-winning albums, as heard on Sirius/XM and other children's programming, Yosi gets the kids on their feet dancing, laughing and singing," says Yosi's bio at yosimusic.com. "Yosi has created various interactive and educational themed shows that bring joy to thousands of young children and their adults at schools, libraries, and concert stages."
"Dr. David Podles of Riga, Latvia, is laureate of 3 prestigious international competitions and received PhD in music from conservatory in Riga," reads Dr. Podles' online bio at http://www.metroymcas.org/. "He performed in symphony, chamber, opera and ballet theater orchestras both solo, in orchestra and on tour across Russia, including The Bolshoi and Kirov, throughout Europe and the U.S."
These free concerts are held in the Rotunda of the Library. Seating is available on a first come, first served basis. All are welcome.
Winter Concert with Yosi
Saturday, December 3, 2022, 2 – 3 p.m.
A family friendly concert featuring Christmas, Hanukkah, and winter songs. Yosi will lead a lively rendition of 'My Little Dreidel', the hilarious 'She Just Doesn't Get It' (where one frustrated brother can't seem to teach his young sister anything about Hanukkah), as well as popular Christmas favorites like 'Santa Claus is Coming to Town' and 'Rudolph the Red Nose Reindeer'. Be sure to watch out for "The Grinch"! Spread joy and merriment with Yosi's festive Christmas show! It's an interactive and humorous concert for the whole family.
Concert with Dr. David Podles: Journey through the Slavic Countries in Music
Sunday, December 11, 2022, 2 – 3 p.m.
Acclaimed international concert violinist Dr. David Podles brings a rich, interwoven culture through a musical travel of the Slavic countries. He will perform Folk and Classical music from countries such as Ukraine, Poland, Czech Republic, Slovenia, Moldova, Russia, Slovakia, Macedonia and more. This is a thrilling musical tour showcasing specific music pieces as well as some classical pieces that represent this intriguing culture.
These programs are made possible, in part, by funds from the Union County Office of Cultural & Heritage Affairs, a partner of the New Jersey State Council on the Arts, and also by the Friends of the Summit Free Public Library.