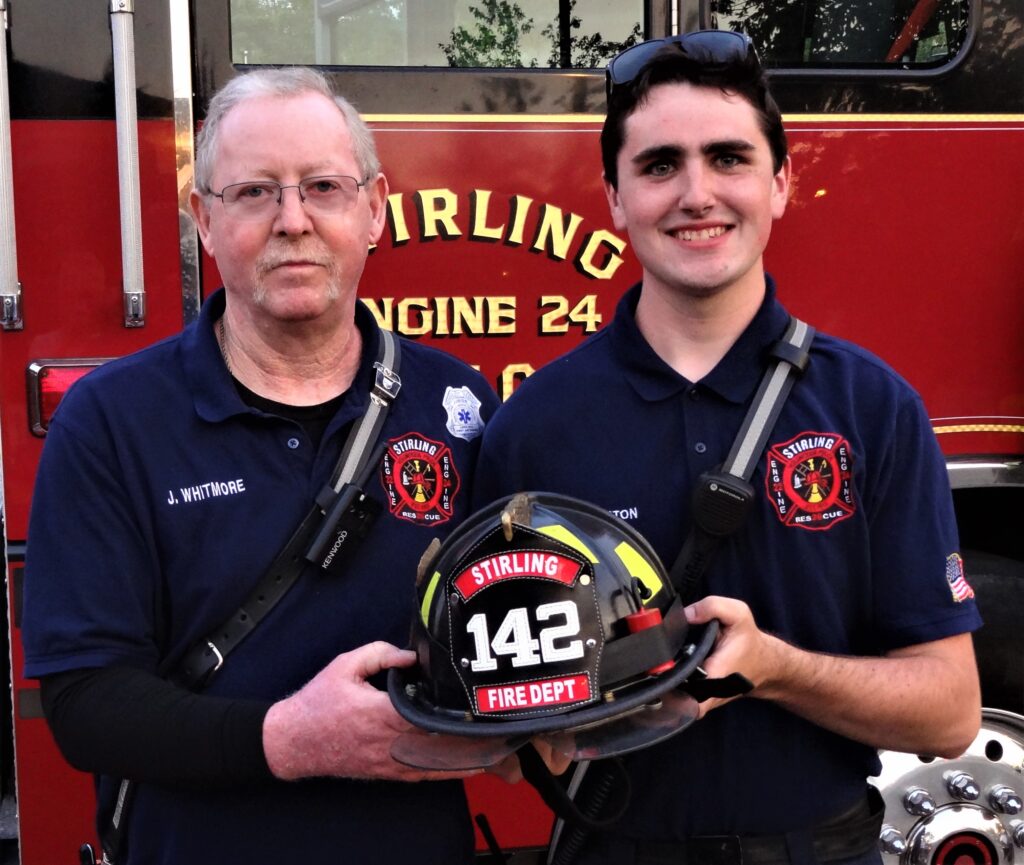 Long Hill Twp.'s Two Newest Firefighters
Submitted by Frank Reilly
The Stirling Volunteer Fire Co. is proud to announce it has two new fully accredited firefighters among its members; Jack Remington and Patrick Dempsey recently graduated from the Morris County Fire Academy. At recent monthly meetings Fire Chief John Whitmore presented them with their new helmet shields that contained their individual firefighter number as they are no longer probationary firefighters. Remington is #142 and Patrick Dempsey is #143.
They were the second and third Stirling firefighters to graduate from the Fire Academy since the coronavirus pandemic started and they were commended by their new brother firefighters for their achievement.
The Firefighter I course is 220 hours long and provides certified and extensive training to volunteer and paid firefighters together. The training enabled them to become experts on firefighting equipment and techniques, handling hazardous situations, effective firefighting teamwork, firefighter and civilian safety, and communications.
A strict dress code was maintained for Firefighter I trainees, additionally if the student missed just one class, he would fail the course automatically. Trainees also had to pass grueling physical and written tests.