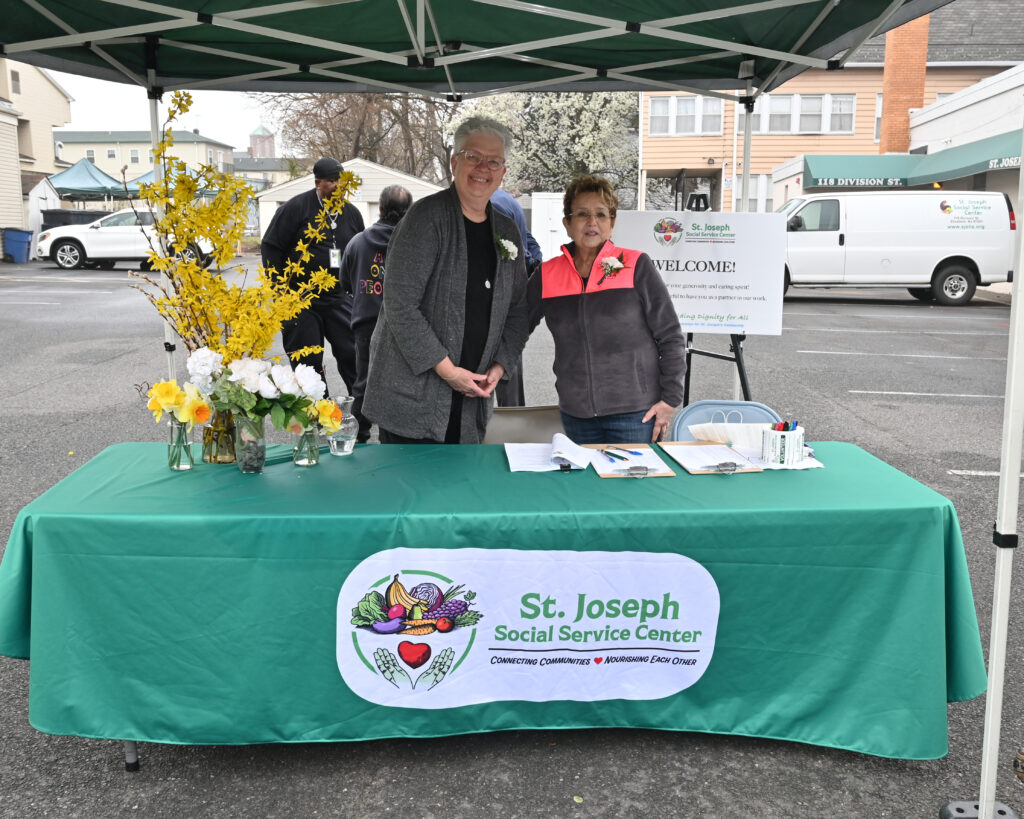 St. Joseph Social Service Center Breaks Ground
More than 100 supporters, partners and community leaders gathered at St. Joseph Social Service Center in Elizabeth on April 5 to celebrate the start of construction on the agency's new facilities, which will make it possible for the organization to expand and improve services to residents in need in Elizabeth and to achieve its vision of dignity for all. St. Joseph's is one of the largest social service agencies in Elizabeth and Union County, providing residents with food, clothing, household items, prescription assistance, health screenings, mental health counseling, job training and case management.
There are four components to the new facilities plan.  The first is to build a food pantry.  This new building will give St. Joseph's a dedicated space, a larger space, and a more functional space to operate its food pantry.  Perhaps most importantly, the new building will allow the organization to offer a better food pantry model – an individual choice food pantry.  With this model, clients will come at an appointed time and will be able to choose their food.  The second project is to construct a clothing and household goods distribution center.  Clothing and home goods will be displayed in different sections much like one would find in a retail store.  The third project is to renovate the former parish hall and church building on campus to expand and enhance the many support services offered by the agency.  The fourth project is to reconfigure and repave the parking lot.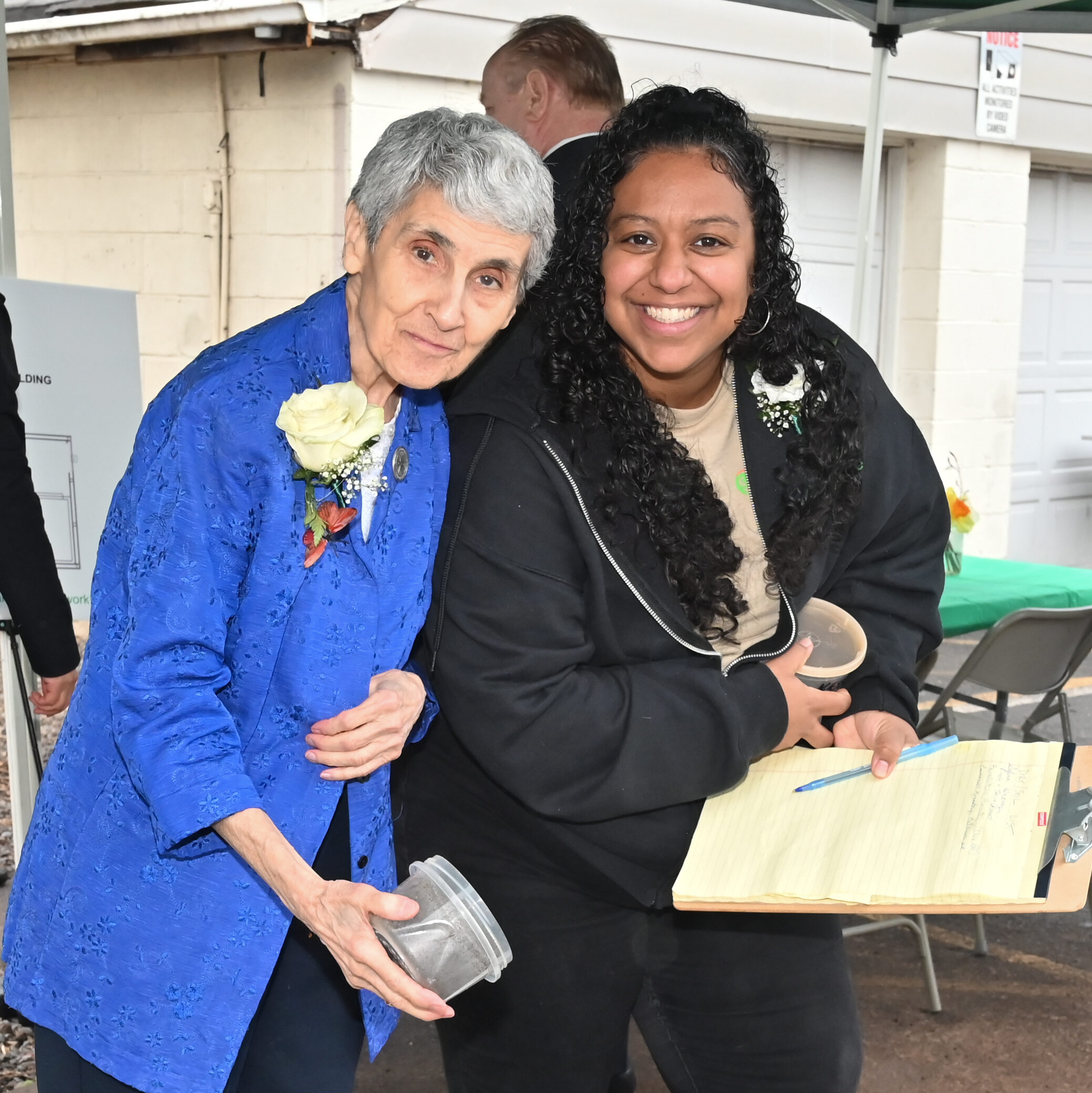 Bernadette Murphy, Executive Director, remarked that the overarching goal of the plan is to "serve our sisters and brothers in need with dignity." At the Groundbreaking Event, she introduced the agency's new logo and tagline, "Connecting Communities – Nourishing Each Other." To fulfill its mission, the agency relies on 6,000 volunteers who come from schools, community groups, businesses, churches and other houses of worship in five counties in New Jersey. "In addition to serving the hungry, St. Joseph's is also a place that feeds the hunger to serve," stated Murphy. The volunteer program welcomes people of all ages, faiths, abilities and economic circumstances to provide hope and hospitality to their neighbors.
Karen Maher, Board President, thanked the audience for their contributions to the $1,400,000 capital campaign, which will fund the facilities plan. The agency received support from foundations, businesses, community groups and individuals in Union County and surrounding communities. Lead donors included The Westfield Foundation, The Harold B. and Dorothy A. Snyder Foundation, The Mushett Family Foundation, Horizon Blue Cross Blue Shield of New Jersey, Elizabethtown Healthcare Foundation, Robert and Marion Schamann Brozowski Foundation, Columbia Bank, The Hyde and Watson Foundation, E. J. Grassmann Trust, The Tepper Foundation, Phillips 66 Bayway Refinery and several individual donors.
Harold "Kess" Kessler, Past Board President and the leader of the capital improvement plan, noted that "construction work will be completed in four phases over the next two years. In the first phase, the new food pantry and clothing distribution center will be built and outfitted and the driveway will be reconfigured and repaved." Kessler stated that the construction work has been planned to ensure that services to the community will not be interrupted. "We are excited to begin a new chapter in St. Joseph's service to the community" noted Murphy.
To learn more about St. Joseph's please visit sjeliz.org.  
Courtesy photos