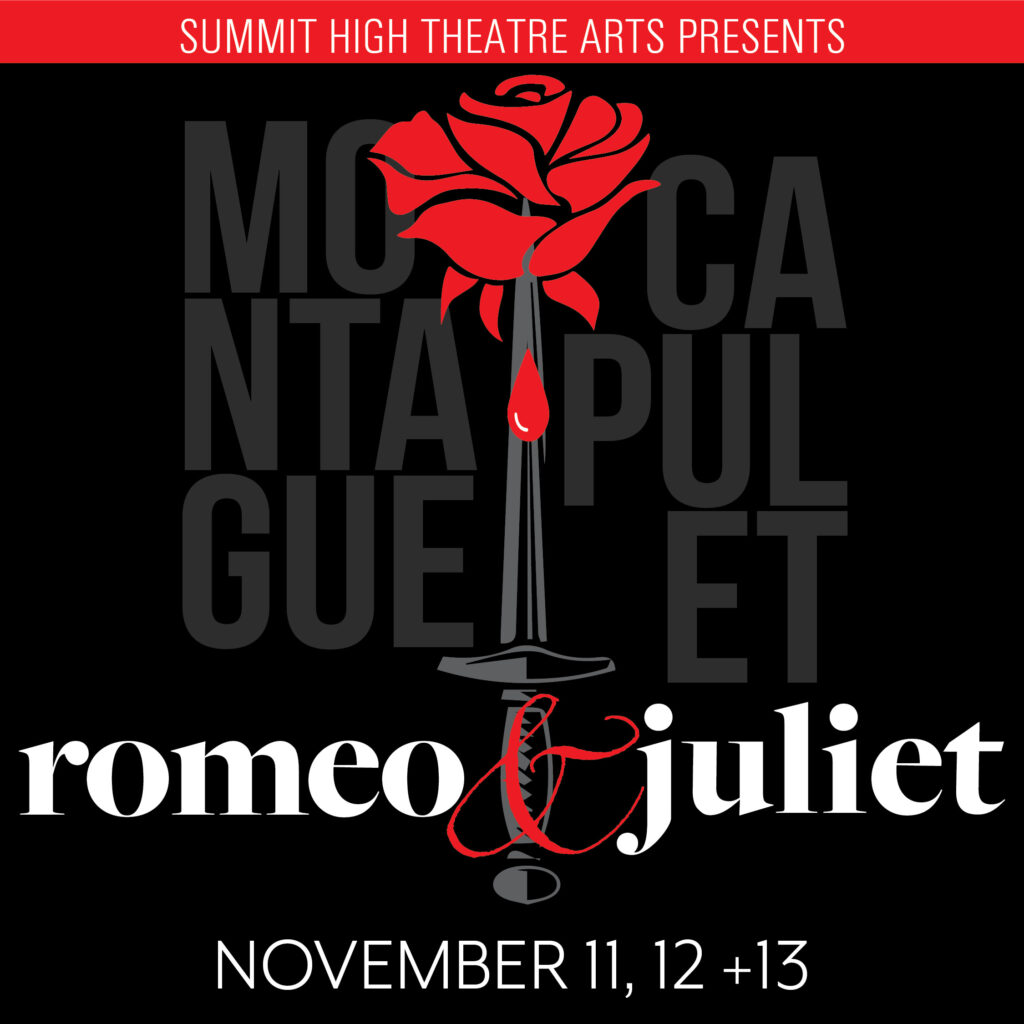 SHS Presents Romeo and Juliet
Summit High School Theatre Arts Department presents William Shakespeare's timeless masterpiece of love and conflict, ROMEO AND JULIET, November 11, 12, and 13 at 7:30 p.m. in the Summit High School Auditorium.
In this classic tale of star crossed lovers, Verona's Montague and Capulet families have been feuding for ages, inciting violence whenever they meet.
But when Romeo Montague glimpses Juliet Capulet across a crowded dance floor, something different happens.
It is no wonder this timeless love story of rivalry and rage featuring sleeping positions, swirling sword-play and soaring poetry has remained a favorite for hundreds of years.
Tickets will be $13 for students and seniors; $15 for adults can be purchased at Showtix4U.com/events/hilltopperbeginning October 25 at 9 a.m.