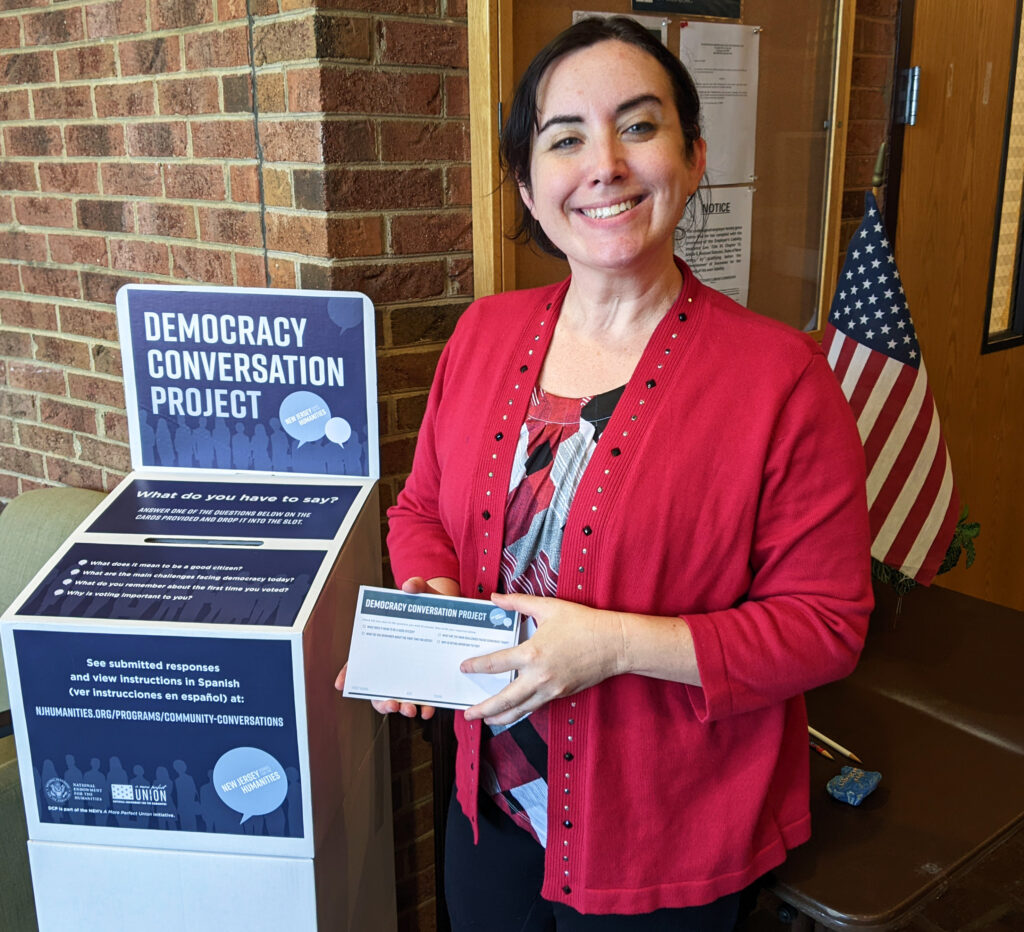 Democracy Conversation Project
New Jersey Council for the Humanities
Through November 8, 2022, the Somerset County Library System of New Jersey (SCLSNJ) will be participating in a statewide initiative in partnership with the New Jersey Council for the Humanities (NJCH) called the Democracy Conversation Project.
The goal of the program is to discover what New Jerseyans have to say about the state of our democracy. The tool that SCLSNJ and NJCH are using to collect this information is called Storybox. These Storyboxes provide a place for New Jerseyans to add their voices to the national story with personal reflections on preprinted response cards.
Join the conversation at SCLSNJ's Bridgewater, Hillsborough, North Plainfield, Somerville, Warren, and Watchung branches. To learn more about the Democracy Conversation Project, visit: njhumanities.org/programs/museum-on-main-street/dcp.
Courtesy photo