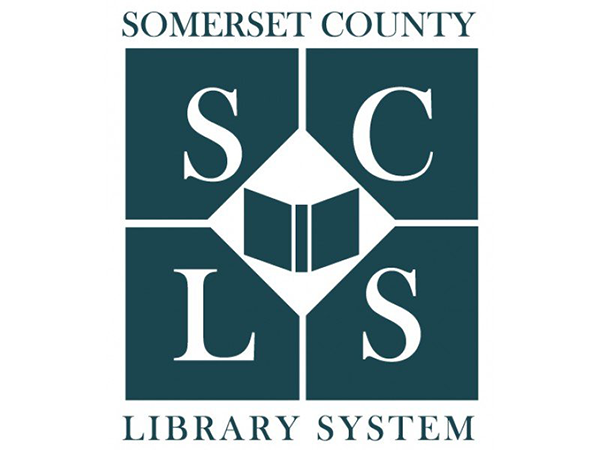 SCLSNJ Custom-Curated Playlists
In 1983, pop music icon Cyndi Lauper chanted "Money Changes Everything" on her debut album "She's So Unusual," and, almost 40 years later, this still rings true. According to Consumer Reports, music streaming services cost an average of $10 per month. But, why pay for a streaming service when you can listen to music for free (and commercial free!) courtesy of your Library?
The Somerset County Library System of New Jersey (SCLSNJ) offers a large selection of CDs featuring music from Aaliyah to the Zombies in their always expanding collection, as well as Naxos Music Library, a comprehensive classical music streaming platform that also features jazz and modern soundtracks, available at no cost with your Library card.
Starting this fall, the Somerset County Library System of New Jersey (SCLSNJ) will share custom-curated playlists of themed tunes that will connect Library customers to CDs available in the Library's catalog. Through these themed playlists, Library customers can discover diverse artists; explore nostalgic and new numbers; and connect with songs that may have been left off their radar.
"As SCLSNJ continues to order music titles from various genres, we are so excited to introduce this new way of highlighting our music collection," said Amy Atzert, collection development supervisor. "Shining a spotlight on these songs and albums help customers get exposure to artists that they may have not have heard of, and even those they may have forgotten about."
Atzert continued, "Our customers love music and keep us on top of new, trending, and favorite sounds with purchase requests, where they can suggest an item through our website and help their community discover what they are listening to."
With the summer break winding down, what better theme for SCLSNJ's debut playlist then Back to School?
After months of summer fun, the back-to-school blues can happen, but did you know that music can help? Research from Johns Hopkins Medicine shares that listening to music has many health benefits including improving mood and reducing anxiety, among other advantages.
So, don't go sailing down the "Blue Bayou" just yet, your friends at the Library created the perfect playlist to start the year off on the right foot.
Make this the best year yet and get motivated with Gloria Estefan's late '80s Latin-inspired motivational track "Get on Your Feet;" shake-off the bullies with Fiona Apple's rattling piano ballad "Shameika;" and as rock pioneer Chuck Berry sang "hail rock 'n' roll" with classic jams from punk-rock trailblazers the Ramones and alt-rockers the White Stripes.
Whether your vibe is rap, alternative, showtunes, or country, this playlist aims to connect you to music to help you have your best "School Days" yet.
Thaw out your back-to-school blues with this debut playlist from SCLSNJ:
"Back to School" by the Four Tops 
"Be True To Your School" by the Beach Boys 
"Fifteen" by Taylor Swift 
"Get on Your Feet" by Gloria Estefan 
"Me and Julio Down by the Schoolyard" by Paul Simon 
"Parents Just Don't Understand" by DJ Jazzy Jeff and the Fresh Prince
"Rock 'n' Roll High School" by the Ramones 
"School of Rock (Teacher's Pet)" by Original Cast Recording from "School of Rock the Musical" 
"School Days" by Chuck Berry 
"Shameika" by Fiona Apple 
"We're Going to Be Friends" by the White Stripes 
Explore these artists, tracks, and more: catalog.SCLSNJ.org.
About Somerset County Library System of New Jersey 
Somerset County Library System of New Jersey (SCLSNJ) partners with you to connect, to explore, to share and to discover. Together we enrich lives, expand knowledge and strengthen communities. SCLSNJ branches can be found in Bridgewater, Bound Brook, Hillsborough, Manville, North Plainfield, Peapack & Gladstone, Rocky Hill at Mary Jacobs Memorial Library, Somerville, Warren Township, and Watchung. Additionally, there are two SCLSNJ reading stations in Branchburg and Washington Valley. Visit SCLSNJ.org.