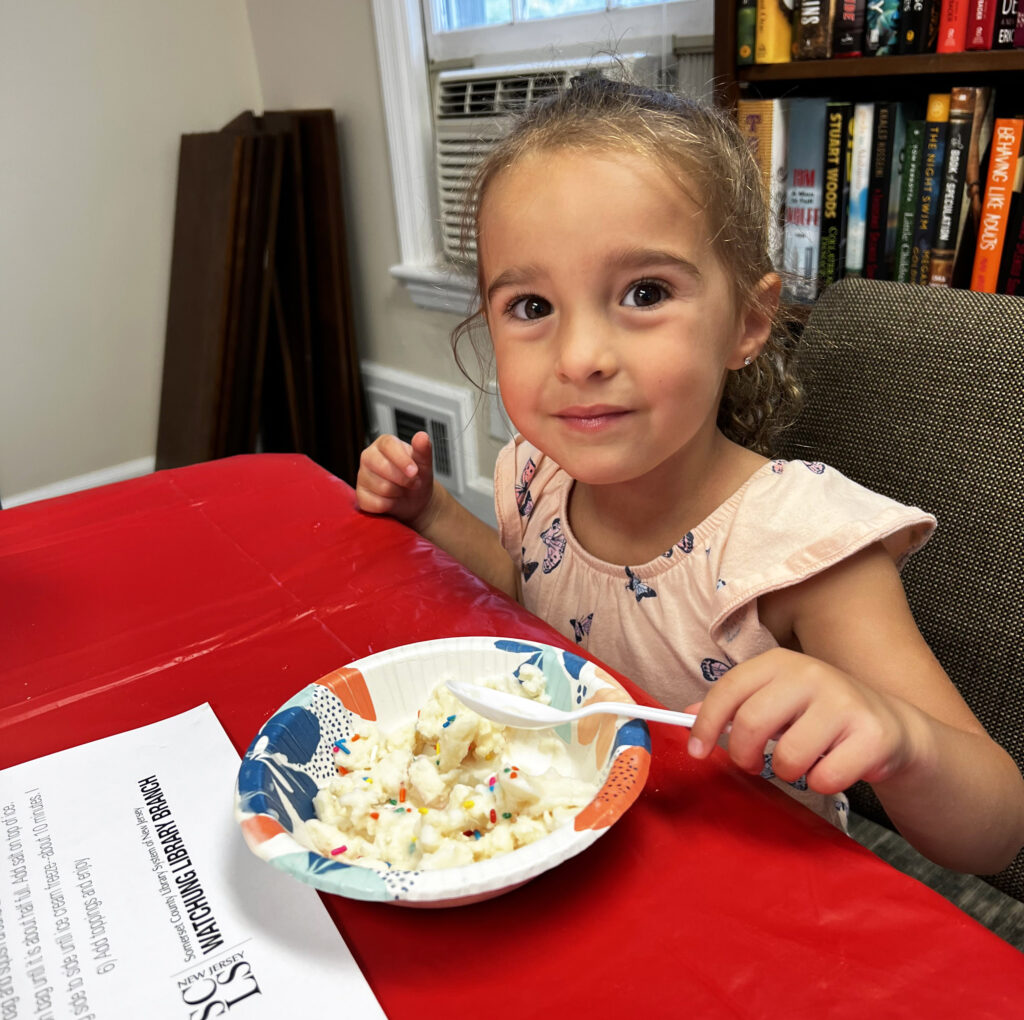 The Science of Ice Cream
At the Somerset County Library System of New Jersey's (SCLSNJ) Watchung branch, children in grades K-5 explored STEAM (Science, Technology, Engineering, Arts, Mathematics) by sharing a bowl of ice cream – topped with rainbow sprinkles, of course!

The homemade ice cream was created by blending together milk, sugar, and pure vanilla extract in a large plastic bag and then a lot of shake, shake, shaking. During the delicious experiment, participants discussed and explored physical changes, melting points, and emulsion.
"The benefit of STEAM programs like ice cream science is that children learn about science through experimentation while also having fun," said Youth Services Librarian Katie Salerno. "Having this educational program during the summer is especially important because children could lose some of what they learned during the school year. STEAM food programs allow children to activate their brains while eating the delicious end result."
Are you sad to have missed this tasty experiment? Discover a few librarian-recommended ice cream-themed reads and learn something new in the comfort of your home.
"Ice Cream and Dinosaurs: Groovy Joe" by Eric Litwin
"Ice Cream Man: How Augustus Jackson Made a Sweet Treat Better" by Glenda Armand
"The Ice Cream Vanishes" by Julia Sarcone-Roach
"I'm Your Ice Cream Truck" by Hannah Eliot
"The Scoop on Ice Cream" by Bonnie Williams
"Splat the Cat: I Scream for Ice Cream" by Laura Driscoll
The Watchung branch is located at 12 Stirling Road in Watchung. To contact the Watchung branch, email watchung@sclibnj.org or call (908) 458-8455. To discover all SCLSNJ has to offer, visit SCLSNJ.org or connect with SCLSNJ on Facebook, Twitter, or YouTube.