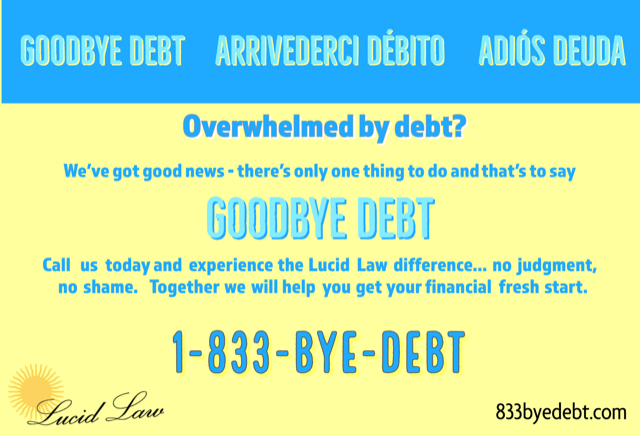 Lucid Law
Saying goodbye is hard – but not when it's saying goodbye to your debt! And we are here to help you say BYE to your debt and get your fresh start!
From debt consolidation, negotiation, or bankruptcy – the Lucid Law team is here for you!
Call 833-BYE-DEBT to say goodbye to your debt today!