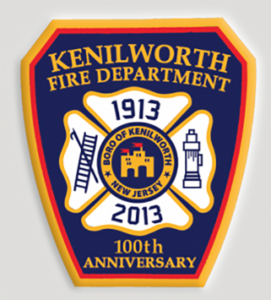 A Safety Reminder from the Kenilworth Volunteer Fire Department
Let's all remember to check in on our elderly neighbors.
Often it's a next door neighbor, Meals on Wheels delivery volunteer or even a postal carrier who first discovers a senior may need more help. As a neighbor, you've probably noticed that seniors tend to have regular routines. Does the elderly gentleman next door always pick up his newspaper from the front stoop by 8 a.m.? Why is it still outside at noon? If lights-out is usually at 9 p.m., why are the lights still on at 11 p.m.? Could someone be sick or hurt? If your dog is uncharacteristically barking, has someone fallen out in the yard? When something seems a little off, it may be time to take a careful look outside, call your neighbor or knock on the door.
Here are some tips for staying vigilant, but not intrusive, when looking out for your neighbor's well-being:
Write down his or her full name and phone number. You can always call the house to check on your neighbor, and if everything is fine, just say hello.
Get a phone number for your neighbor's closest friend or family member. This can be as easy as introducing yourself to her as she gets out of the car on a regular visit and saying, "If I'm ever concerned about your mom (or dad or aunt), it would be nice to have your number." Offer your name and number, too.
If you are able, offer to help unload groceries, cook a meal, pick up prescriptions, shovel snow or mow the lawn. This is a great opportunity for young people to pitch in and help an elder. Your kids will puff up with pride when they do a good job, and a short visit from a polite young person has the potential to make your neighbor's day.
Set boundaries. Remember you are not completely responsible for your neighbor's health and well-being, but your observations and helpful interactions can be an additional layer of safety. Contact family members, Police or Fire if you have concerns. Always call 911 if there is an emergency.
Submitted by Shawn Kelly