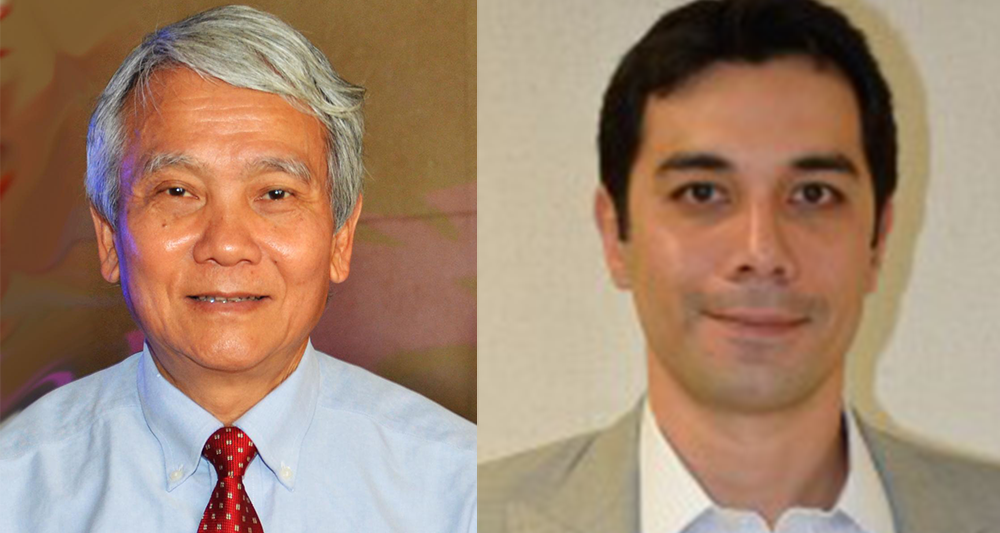 Rotary Club of Westfield Honors Two Members
Submitted by Dr. D. Michael Hart
The Rotary Club of Westfield honored two of its longtime members during a recent Tuesday afternoon meeting on Zoom.
Club President Liz Ensslin informed members that the Club Board of Directors decided to honor two members for their long service to the club.
Club Vice President Attorney Blake Width presented Club Treasurer Steve Ketcham with a Paul Harris Fellow Recognition. Steven Ketcham is a father of two young children, Lucas (7) and Emilia (4), and has been with his life partner, Ali, for 20 years. They reside in NYC and in Northern New Jersey. Steve is a third generation CPA and the family accounting practice dates back to 1945 in Westfield. His grandfather and father, respectively Frank Ketcham and John Ketcham, were also both Rotarians in The Rotary Club of Westfield. Steve practices accounting in NJ and NY and has been treasurer for the Club since 2010. His office is located at 202 Mountain Ave, Westfield.
Club Member Ted Schlosberg presented the Paul Harris Fellow Recognition to Club Foundation Treasurer Chung Kun Shih. Ted is the founder of the NJ Workshop for the Arts. Ted introduced Chung to our Rotary Club in early 2011. They met because Chung had presented a few photo exhibitions in the New Jersey Workshop for the Arts. Also, Ted taught Chung's son to play violin when he was in kindergarten. Chung accepted the role as the Foundation Treasurer soon after joining the club. Over many years, he has issued the quarterly financial report for the Foundation. In February of each year, he prepares the annual budget for the Scholarships and Community grants with suggested funding for the board's approval. As the Foundation Treasurer, he did a very good job to uphold his two main responsibilities: to ensure our Foundation complies with basic accounting principles and ethical business practice; and to provide suitable funding to scholarships, community grants and other projects, while maintaining or slightly growing the Foundation assets for the long term. Chung is also serving as a member of the Club Scholarship and Community Grant Committees. National Geographic paid him a fee for publishing one of his photos in the October 2000 issue. In addition, he has presented a few photo exhibitions. As a photographer Chung has taken thousands of professional photos for Rotary activities. Chung has co-authored and published 220 academic papers and 3 books.
To obtain a Paul Harris Fellow recognition, a $1,000 donation is made to the Rotary International Foundation in the name of the recipient. The recognition is named after Paul Harris, who founded Rotary in 1905. The meetings were rotated between the offices of the original members, hence giving it the name the Rotary Club.
Rotary is a business networking Service club with an ethical code. Rotary currently has 33,000 clubs in 200 countries throughout the world. The Rotary International Foundation spends over $100 million dollars per year doing tens of thousands of humanitarian projects worldwide, including eradicating polio. Last spring the International Foundation provided 10 ventilators and a high tech hospital bed to local New Jersey hospitals to help fight COVID.
The Rotary Club of Westfield is a business networking service organization of business men and women. It is part of an International Organization of 1.2 million people in 200 countries around the world. Local projects include hunger insecurity, helping homeless veterans, planting trees, supporting youth service clubs in the schools, and scholarships. Guests are always welcome to attend the Zoom meetings. For information contact Club Secretary Dr. D. Michael Hart at drmhart@yahoo.com or visit online at westfieldrotary.com.