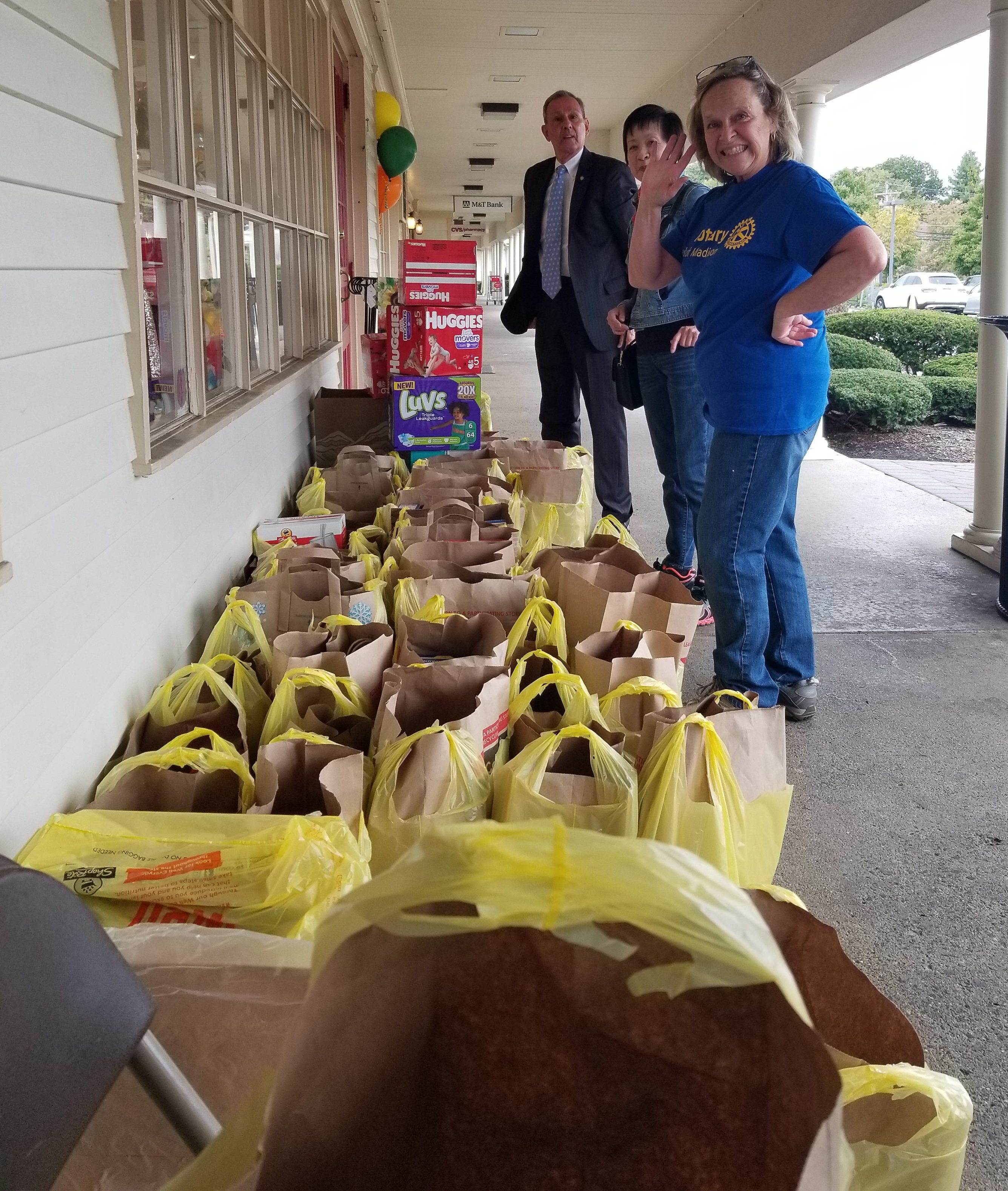 Rotary club of Madison Collects Food Donations
As part of the annual Action Against Hunger Project of North Jersey members of the Rotary Club of Madison collected donations of groceries from shoppers at the Chatham Shoprite on Sunday, October 6, 2019. A total of 1480 lbs. of groceries plus $91 in cash was collected and delivered to the Interfaith Food Pantry in Morris Plains.
The Rotary Club of Madison has an enthusiastic and engaged network of ordinary people doing extraordinary things to serve humanity in our local and global communities. We welcome like-minded individuals to join our successful and vibrant club. President Michel Belt encourages you to come learn about Rotary by attending any one of our weekly meetings as our guest. For additional information, contact Barry Kroll, Membership Development Chair, at barrykroll@aol.com or 973-476-2772.