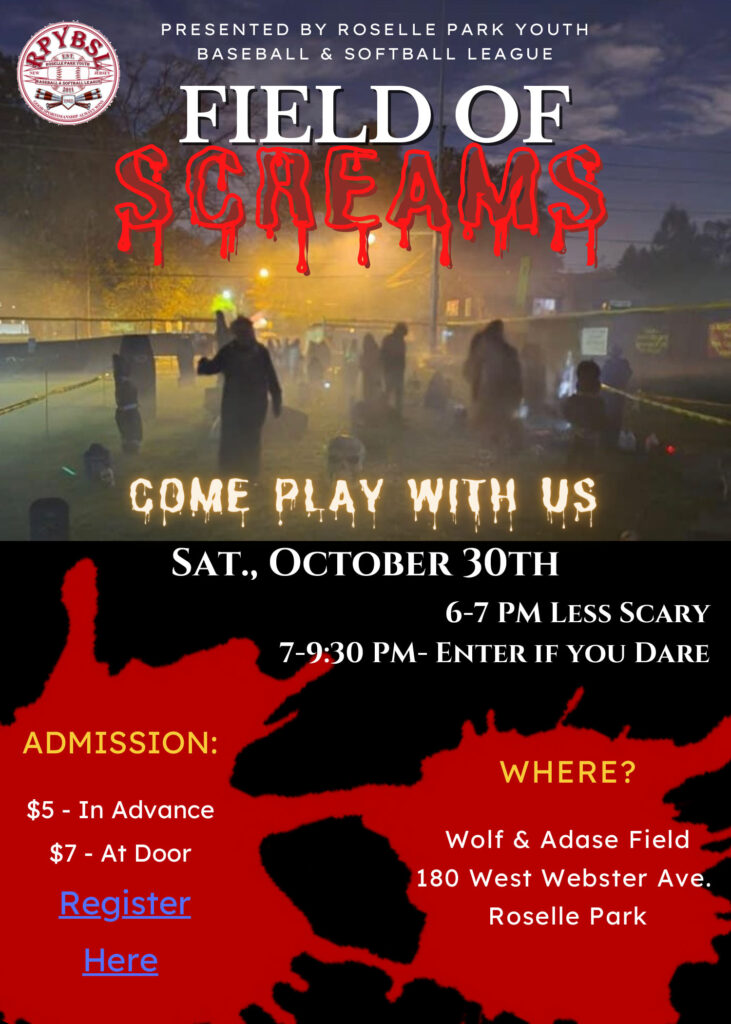 Field of Screams
The Roselle Park Youth Baseball Softball League Board will be hosting a Halloween Fundraising event (Field of Screams) on the field on October 30th, from 4pm – 10pm.
From 4 – 7pm, the Borough of Roselle Park is sponsoring a Halloween Band. Latin Bites food truck will be there.
From 6 – 10pm, we have our Field of Screams where attendees walk through the field.