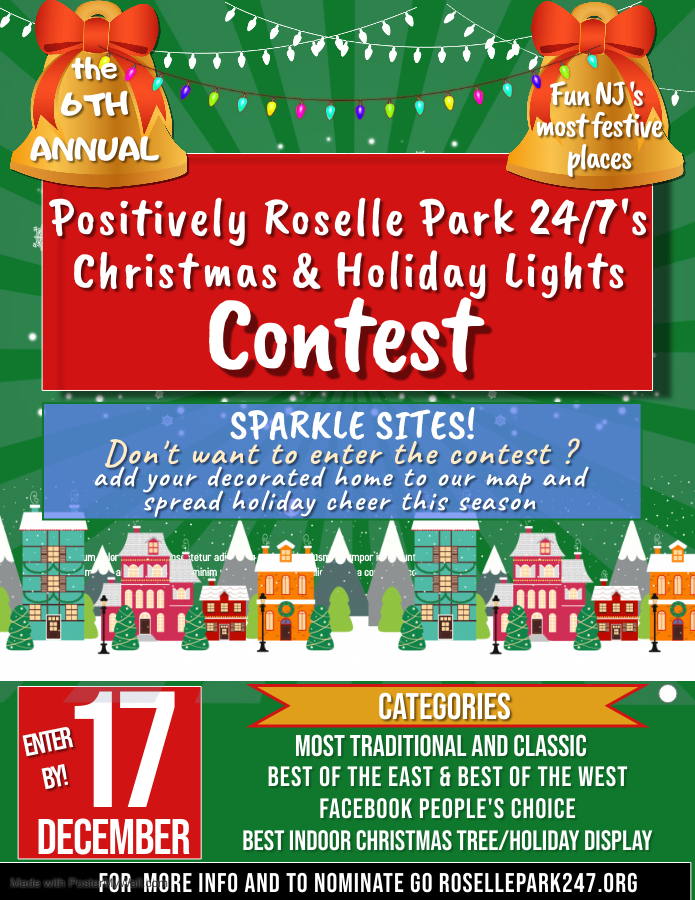 Roselle Park 2021 Christmas and Holiday Lights Contest
Roselle Park is ready to "sparkle"again with Positively Roselle Park 24/7's 6th Annual Christmas and Holiday Lights Contest. "It's the most wonderful time of the year, and Roselle Park really shows it." said Joe DeIorio, volunteer coordinator. Listed as Fun New Jersey's Most Festive Places, homes and businesses are encouraged to participate in this spirit lifting community program.
This year's categories are: Most Traditional/Classic, Best of the East, Best of the West, Best indoor Christmas Tree/Holiday Decoration display and Facebook People's Choice.
Nominate yourself or your neighbor by December 17th. Winners will be announced on December 20th
Don't want to enter but want to be a part of the holiday spirit? Then sign up as a "Sparkle Site" and be on the virtual map so others can drive by and enjoy your display.
There is no cost to enter and the contest is completely voluntary and fun. Go to RosellePark247.org to enter. Because no one "Sparkles" like Roselle Park!