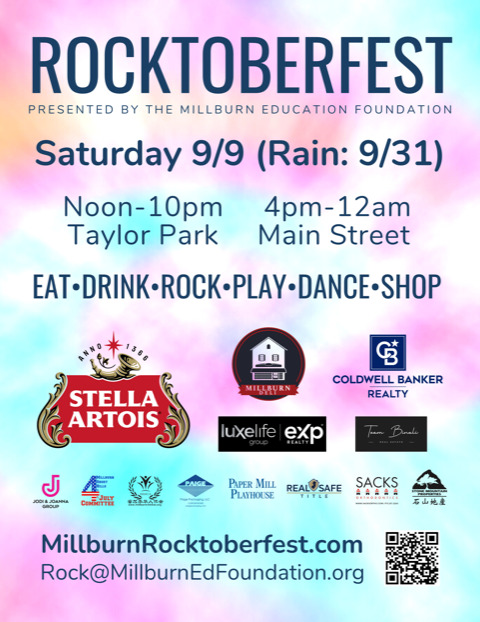 Rocktoberfest: the Rose Garden Low Sensory Zone
The Millburn Education Foundation, in collaboration with Caring Kids, is proud to announce the latest addition to Rocktoberfest: the Rose Garden Low Sensory Zone. Serving as the event's fourth stage and activity center, this oasis within Millburn's Taylor Park offers a sanctuary for those seeking respite from the bustling crowds and high-energy stages. It promises a soothing and intimate experience in a stunning natural setting. 
The Rose Garden Low Sensory Zone provides a haven for visitors with its low-sensory, acoustic music, engaging crafts, and calming fidget toys. Open to the public from 11 am to 3 pm, this area aims to create an inclusive environment where individuals of all ages and backgrounds can enjoy Rocktoberfest without the sensory overload typically associated with large events.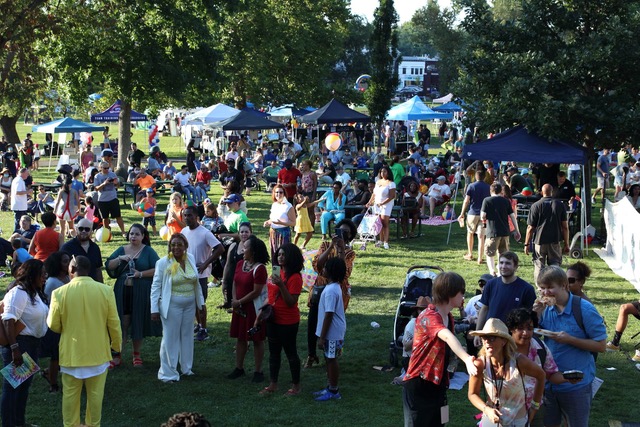 "We envision the Low Sensory Zone as a way to participate in Rocktoberfest's festivities without experiencing loud noise and the large crowd that can be overwhelming for various groups of people," says Rocktoberfest co-chair Joanna Parker-Lentz, "which is why we consulted on the development of the zone with Millburn community organization Caring Kids. "We know that there are plenty of people who will benefit from this addition to the event," adds co-chair Micole Cohen Richter, "everyone from kids with special needs to seniors to anyone who prefers a quieter performance."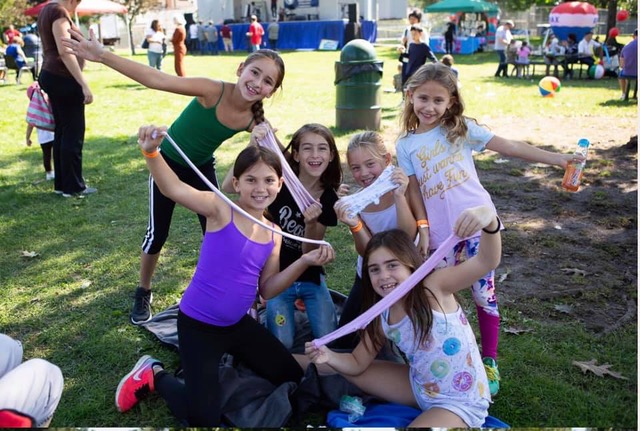 At the heart of Rocktoberfest, right by the front entrance of the Bauer Center, you'll discover the One River School of Art & Design's annual art contest as well as numerous art activities. Open to aspiring artists aged 3 through high school seniors, this contest invites participants to upload their original artwork for a chance to win a FREE month of class! Sign up via this link.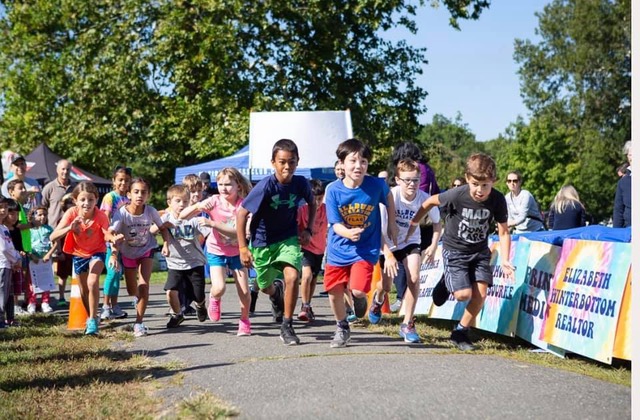 Within the ever-popular Kids Zone, attendees can enjoy perennial favorites like the trackless train, Mega Obstacle Course, Sesame Street Play Park, balloon animals, water gun trailer, and much more. New for 2023, the thrilling Tilt-a-Whirl promises to add an extra dimension of excitement.
In addition to these exciting offerings, Rocktoberfest boasts live music on four stages, a bustling fitness zone with classes running from 9 am to 2 pm, a diverse selection of food vendors, an artisan village, and a vibrant beer garden offering a wide array of beverages, including beer, wine, and the famous Stella Artois frites truck. Families can also partake in entertaining games for all ages.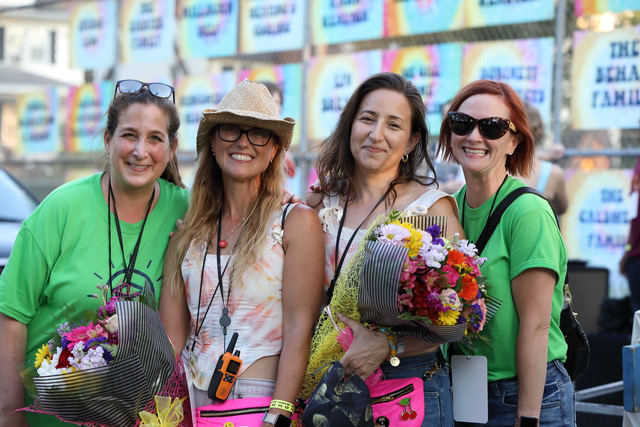 Rocktoberfest 2023 is made possible through the support of generous sponsors, dedicated volunteers, and the enthusiastic participation of the Millburn community. We are grateful to this year's presenting sponsor, Stella Artois, Nirvana sponsors Coldwell Banker Realty and the Millburn Deli, Lady Gaga Sponsor Luxe Life Group, and our many other sponsors.  The event serves as a testament to the power of music to bring people together and create lasting memories.
For more information about Rocktoberfest 2023 and to stay updated on event details, please visit Rocktoberfest's official website.