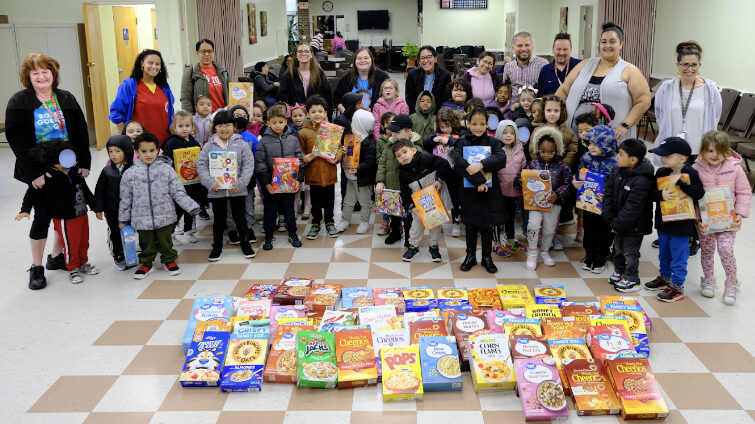 Celebrating Week of the Young Child
Submitted by Rosangela Perez
Under the leadership of Principal Elise A. Genao, Robert Gordon Elementary School in Roselle Park celebrated the Week of the Young Child in a fun new way.
The Week of the Young Child is a week full of celebrating early learning, young children, their teachers, families, and communities. This special week is an annual celebration sponsored by the National Association for the Education of Young Children (NAEYC), the world's largest early childhood education association. According to NAEYC, the purpose of the Week of the Young Child is to focus public attention on the needs of young children and their families and to recognize the early childhood programs and services that meet those needs.
Robert Gordon PreK classes celebrated the Week of the Young Child April 3, 4, and 5.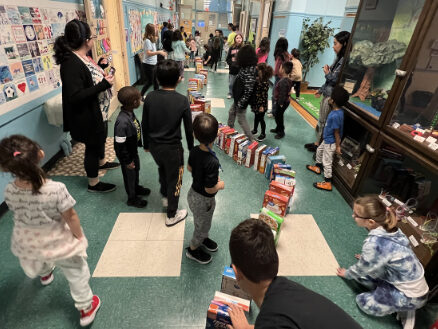 Monday was Music Monday and was celebrated in a variety of ways such as dressing like a rock star and creating their own instruments.
Tuesday was Tasty Tuesday celebrated in a variety of ways such as wearing clothes with images of food on them and creating a rainbow fruit salad.
Work Together Wednesday was celebrated in workout wear while the school did a cereal donation domino challenge. This activity was implemented by Robert Gordon Alumni and Kean University Student Teacher Miss Hanarae Force. The student body was encouraged to donate new boxes of cereal. Robert Gordon donated a total of 130 cereal boxes. Then the fourth grade classes (Teachers: Mrs. Karima Laidoui and Miss Tanaz Karai) worked together with PreK classes (Teachers: Mrs. Melissa Cruz, Miss Jessica Lopez, Mrs. Tara Pisano, and Mrs. Rosangela Perez) to create a cereal box domino chain throughout the hallways. After the fun domino chain activity, cereal boxes were distributed and donated to the food pantries at the Roselle Park Casano Center, Kean University Cougar Pantry at the Union campus, and Union County College Food Pantry at the Cranford campus. The PreK classes went on a short walk to the Casano Center to personally donate a portion of the boxes to the food pantry.
Miss Force further developed this popular activity to demonstrate to the young children in the Pre-k classes that we can come together as a school to have fun and also provide for the community and other schools; while also celebrating and bringing awareness to the Week of the Young Child. Miss Force, a Robert Gordon alumni, began her student teaching journey in September 2022. She has described this experience as magical. Miss Force expressed her gratitude towards Principal Genao for continuing to provide an excellent education where students will grow in intelligence, creativity, and character. Miss Force was inspired by Principal Genao to implement this project and activity to continue the Robert Gordon mission.
Photos by Roselle Park Public Schools