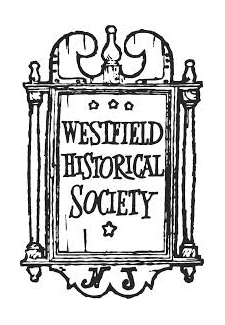 Reeve History & Cultural Resource Center at Four Centuries Weekend
The Westfield Historical Society invites visitors to the Union County's Four Centuries in a Weekend Open House at the Reeve House and Miller-Cory House on Saturday, October 19 and Sunday, October 20, 2019 from 12:00-5:00 p.m.
The Reeve House will feature a brand new exhibit of items from the Westfield Historical Society's Archive collection of Charles Addams artifacts. Items include some of his sketches and memorabilia of his time as a child growing up in Westfield. The famous cartoonist grew up in Westfield and many of his cartoons, which became the basis for the Addams Family television series, were related to his Westfield experiences.
Union County trading cards will be available at the Reeve house including the cards for Charles Addams, Dr. Virginia Apgar, Langston Hughes and Zora Neale Hurston. Passports will also be stamped for those visitors traveling from site to site.
At varying times, during the weekend, there will be a reenactment of a Civil War encampment on the Reeve House lawn. Stop by and talk to the "soldiers" to learn what their life was like during the Civil War.
As an added treat, this year, the Westfield Historical Society's Annual AppleFest event will also take place on Saturday, October 19 from 12-4 p.m. at The Reeve House.
The Reeve History and Cultural Resource Center is located at 314 Mountain Avenue in Westfield, NJ.
The Westfield Historical Society celebrated its 50th anniversary last year. Since 1968, the 501(c)(3) non-profit Westfield Historical Society has worked to preserve, interpret and encourage interest in history, Westfield, and its residents through educational efforts and community outreach programs.
For more information on the Westfield Historical Society and their events, visitwestfieldhistoricalsociety.org and on Facebook.
Check our Events Calendar for More Local Events