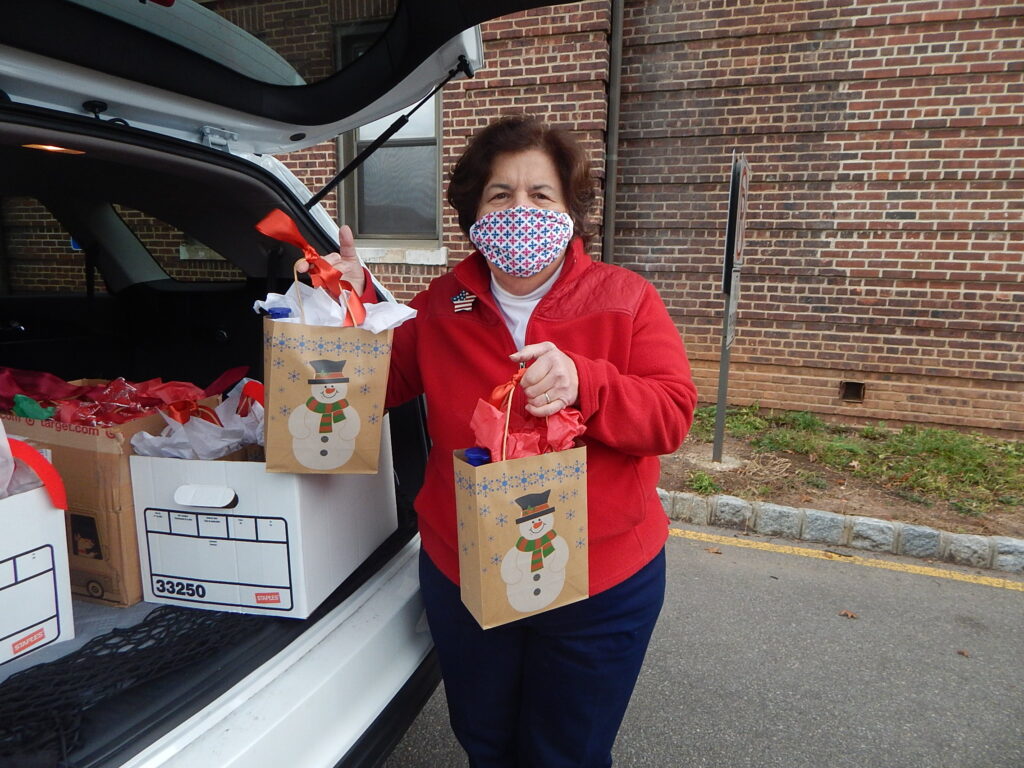 Rake & Hoe Delivers Holiday Gift Bags to Veterans
Every year members of the Rake and Hoe Garden Club donate Holiday Gift Bags to the Veterans at Lyons Hospital in Basking Ridge NJ. This project was coordinated by Betty Gulino, Karen Jolly Gates and Mary Foley Smith. In early September, the club held an online auction to raise funds for the purchase of the bags and their contents.
Despite the restrictions imposed by the pandemic, club members shopped for the personal care items requested by the Lyons staff and later met to sign holiday cards and cut ribbon to decorate the bags. The bags were then filled with the selected items and each bag was decorated with a festive ribbon. On November 17, club members delivered 200 Holiday Gift Bags to the hospital.
These gift bags are designed to bring holiday cheer to the veterans who have served our country and are now deserving of our thanks and well wishes. To learn more about the services Lyons Veterans Medical Center provides and volunteer opportunities to support our military heroes, please call 908-647-0189 or visit
newjersey.va.gov/locations/lyons_campus.asp
The Rake and Hoe Garden Club is affiliated with the Garden Club of New Jersey and the National Garden Club, Inc. The club meets on the second Wednesday of the month at 12:00 pm at the Scotch Hills Country Club. Membership is open to residents of Westfield and surrounding towns. For more information, call Beth Siano (908) 233-4150 or visit the club's website, (rakeandhoe.org) or Facebook page.