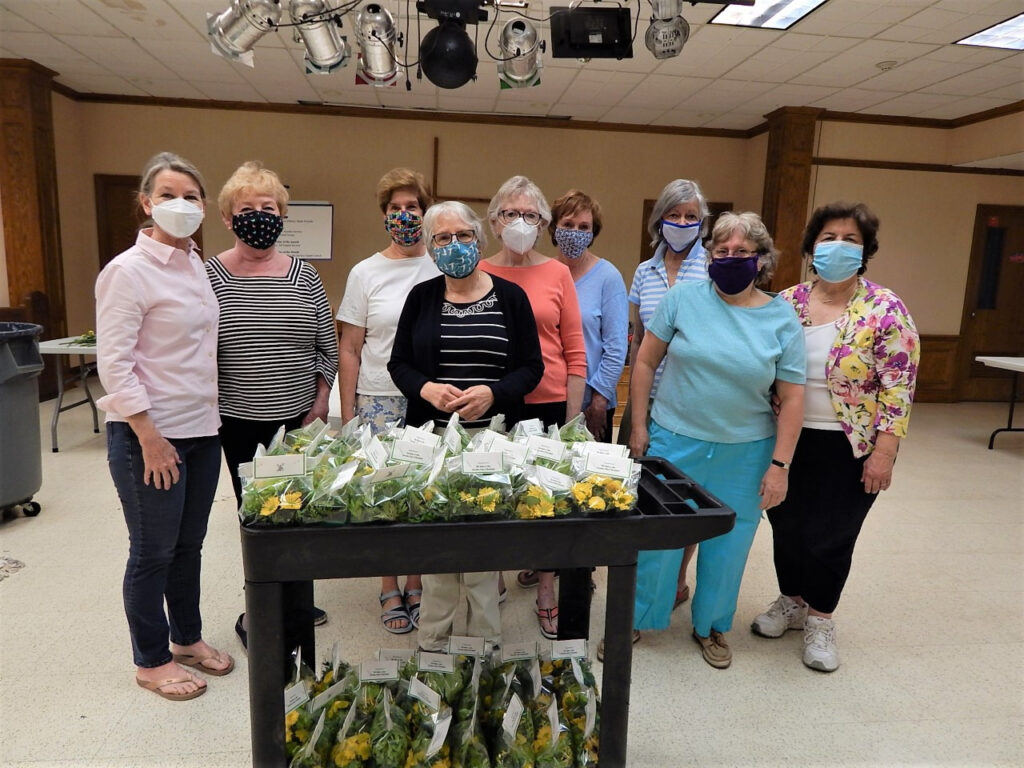 Rake & Hoe Decorates Trays for Mobile Meals
Submitted by Betty Round
Members of the Rake and Hoe Garden Club recently met at the First Baptist Church of Westfield where Mobile Meals originates and made 55 small floral arrangements to accompany the Mobile Meals delivered that day.
These colorful small arrangements are much appreciated by the clients who look forward to receiving them. One recipient told the club that she placed the arrangement on her kitchen windowsill and when she saw the arrangement every day it brought her happiness and made her realize that she was not alone and that others think of her and care. The club has performed this service twice a year in the Spring and the Fall for almost 50 years.
Mobile Meals is a voluntary, non-profit program that provides home-delivered meals to those who are unable to shop and prepare their own meals on either a temporary or permanent basis. It is available to residents of Westfield and surrounding communities including Mountainside, Fanwood, Scotch Plains, Clark, and Cranford. For more information, call 908-233-6146.
The Rake and Hoe Garden Club is affiliated with the Garden Club of New Jersey and the National Garden Clubs, Inc. Currently, the club meets online on the second Wednesday of the month at 12:00 p.m. Meetings feature speakers on horticultural, flower design, floral crafts, and environmental topics. Membership is open to residents of Westfield and surrounding towns. For more information, call Beth Siano 908-233 4150 or visit the club's website, rakeandhoegc.org, or Facebook page.