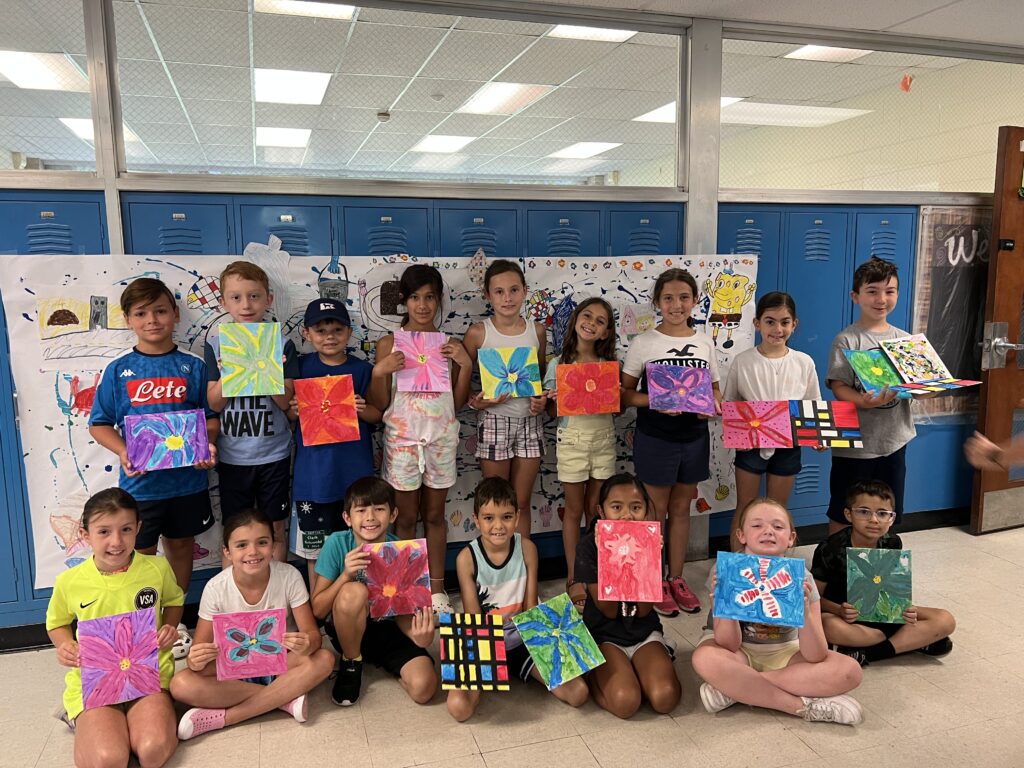 R.I.S.E. Grades K-5 Summer Program 
Clark Public Schools
Students from Hehnly and Valley Road Schools in Clark, NJ participated in the R.I.S.E. choice enrichment summer program at Hehnly School. The R.I.S.E. (Reaching Independence through Superior Education) Program consists of two-week long sessions during the month of July.
This summer students had the choice of selecting the program of study that interested them the most. In Kindergarten and first grade, students were able to choose their theme of study which ranged from Space Explorers to Ocean Adventurers and more. In grades two through five, students were able to choose one class for the week. Classes included: graphic design, stem challenges, experimenting with science, forensics, canvas painting, reader's theater, creative writing, stock market, book club, becoming an entrepreneur, and vacationing around the USA. The goal of the program is to enrich students' learning experience.
This summer the program was staffed with Clark teachers from Arthur L. Johnson High School, Valley Road School and Hehnly School. High school students from Clark, NJ volunteered their time to assist students and teachers throughout the week. The excitement of the students and staff is contagious each day as the learning experiences occur through hands-on activities, centers, and educational games. Students also have the opportunity to work in small groups and receive individualized attention to meet their needs.
The program concludes with Clark Pool Fun Day where each student is awarded with an ice-cream coupon. Cindy Tarello and Teresa Gotti, the coordinators of the program stated, "As you walk through the building the student interest and engagement is evident and exciting to watch in each classroom. Having student choice this summer seems to ignite a passion in student learning in the R.I.S.E. program."