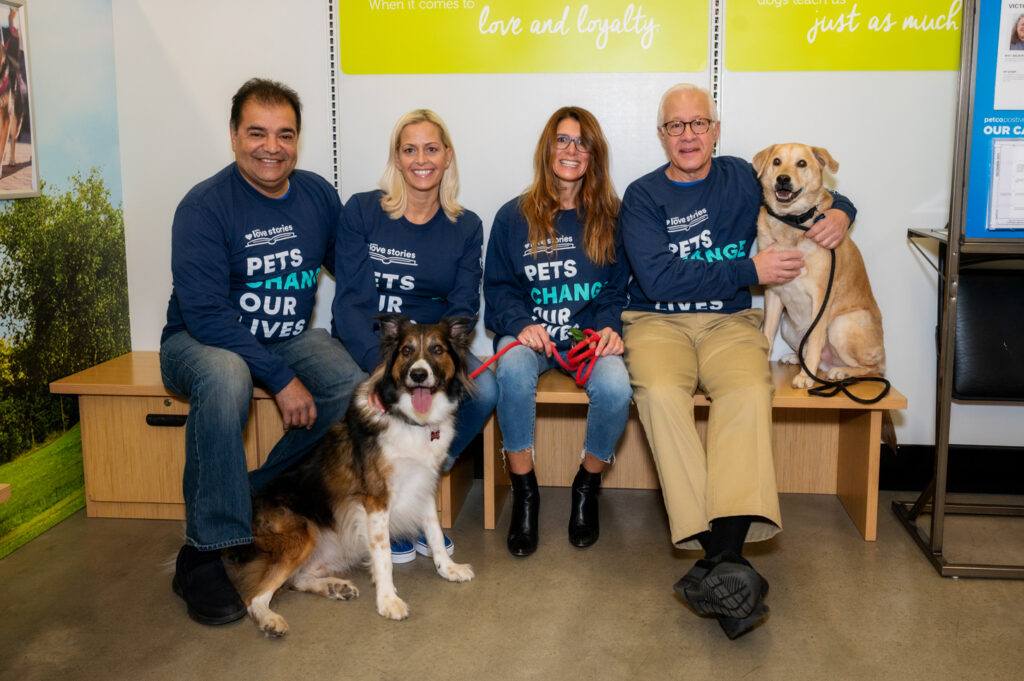 Petco Love Donates to Home for Good Dog Rescue
Home for Good Dog Rescue
Petco Love has generously granted Home for Good Dog Rescue $55,000 towards the mission to leave no dog behind, treating critically ill and abused dogs with medical care at the "Almost Home Wellness Center" in Aiken, South Carolina, and preparing them to be welcomed into a New Jersey family. This show of support will significantly increase the number of dogs saved in 2022.
The mission of Petco Love is to celebrate the positive impact that dog adoption has on families. Home for Good Dog Rescue is honored and proud to have once again been chosen to participate in this year's Petco Love "Love Stories" campaign.
"Since 2016, Petco Love has supported the mission of Home for Good Dog Rescue. We are honored and humbled for once again being included in the Love Stories initiative, which shares the impactful stories of how adopted pets change the lives of their families," said Rich Errico, co-founder of Home for Good Dogs Rescue. "The organization's generosity makes a huge difference in our ability to save the lives of dogs in need and place them in loving forever homes."
Donna Foti, a two-time adopter of Clyde and Finn, was chosen for her heartfelt emphasis that her pups not only changed her life, but they actually "made" her life.
"For me, it's all about giving and receiving love. And the most unconditional love that I have in my life – the love that fills my heart every single day – is the love that I share with my dogs," says Foti.
The celebration held recently at the Petco in Clark, NJ was an extraordinary opportunity to share more about our Almost Home Wellness Center in Aiken, South Carolina, which is the heart of the rescue journey, where abused and discarded dogs are cared for, convalesce, and receive lots of love and affection until their journey to New Jersey to find their "home for good". Home for Good Dog Rescue certainly can expect a long-standing partnership well into the future and are beyond thankful to Petco Love.
About Home for Good Dog Rescue
We are a 100% foster-based, non-profit 501(c)(3) dog rescue established in 2010 in Summit, New Jersey, with offices in Berkeley Heights. We socialize, care for, and provide rescue dogs with life-saving medical care at our Wellness Center in Aiken, South Carolina, transport them to New Jersey, and nurture them in our network of foster families while they await adoption into loving homes – giving them a second chance at life.

We have rescued over 9,500 dogs from deplorable and dangerous environments, including high-kill shelters, hoarding situations, and abusive conditions, such as in-breeding and puppy mills, neglect and abuse. We give hope and purpose to the dogs we save and the families who have been enriched through fostering and adoption.