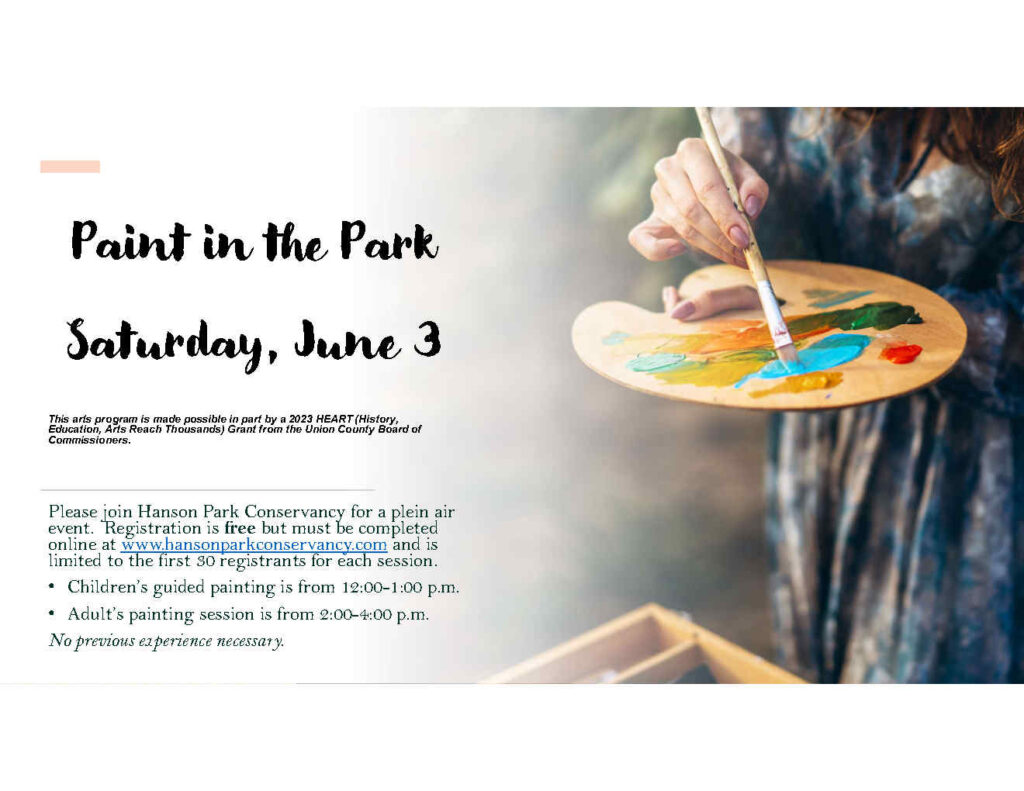 Paint in the Park
Hanson Park Conservancy and The Jan Lilien Educational Fund present a "Paint in the Park" event at Hanson Park, 38 Springfield Avenue, Cranford on Saturday, June 3, 2023.
Fire Me Up! Studio, will provide canvases with a pre-sketched image, paint, and other supplies, as well as painting instruction. This is a Plein Air event(plein-air painting, is the act of painting outdoors)and will focus on the beautiful surroundings at Hanson Park.
No previous experience necessary. The project will consist of two, back-to-back classes – one for up to 30 children and one for up to 30 adults. The canvases will be pre-sketched with imagery that is age appropriate an "easier" image for children, and a more "advanced" image for adults.
Children's guided painting is from 12:00-1:00 p.m.
Adult's painting session is from 2:00 – 4:00 p.m.
Registration is free but must be completed online. Space is limited to the first 30 registrants for each session.