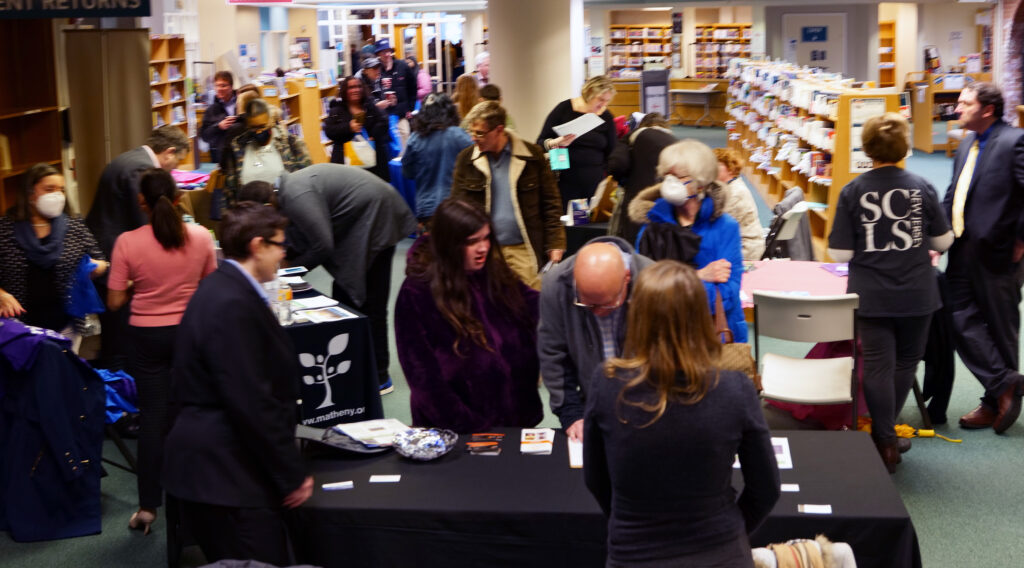 Over 100 Individuals Participate in Job Fair
On Thursday, April 7, the Somerset County Library System of New Jersey (SCLSNJ) hosted their third annual Job and Volunteer Fair for Persons with Disabilities. Over 100 individuals participated in the in-person event hosted at the Bridgewater branch.
"The return of the SCLSNJ Disability Job Fair, after a two-year hiatus, was a remarkable success. Many attendees, participating employers, and service organizations expressed gratitude for the opportunities the fair provided. We thank them in return and look forward to continuing this as a rewarding tradition in the future," said Darryl Voorhees, manager of adult services programming and collaborations.
Participants were able to apply for both paid and service-oriented positions from companies such as FedEx, NJ Department of Labor and Workforce Development, The Achievement Center at Raritan Valley Community College, and more. Refreshments for the event were donated by Wegmans Food Markets.
This program was made possible through a partnership with The Greater Raritan Workforce Development Board and the Somerset County Business Partnership. To learn more about future disabilities programming, email adultprogramming@sclibnj.org.
Courtesy photo