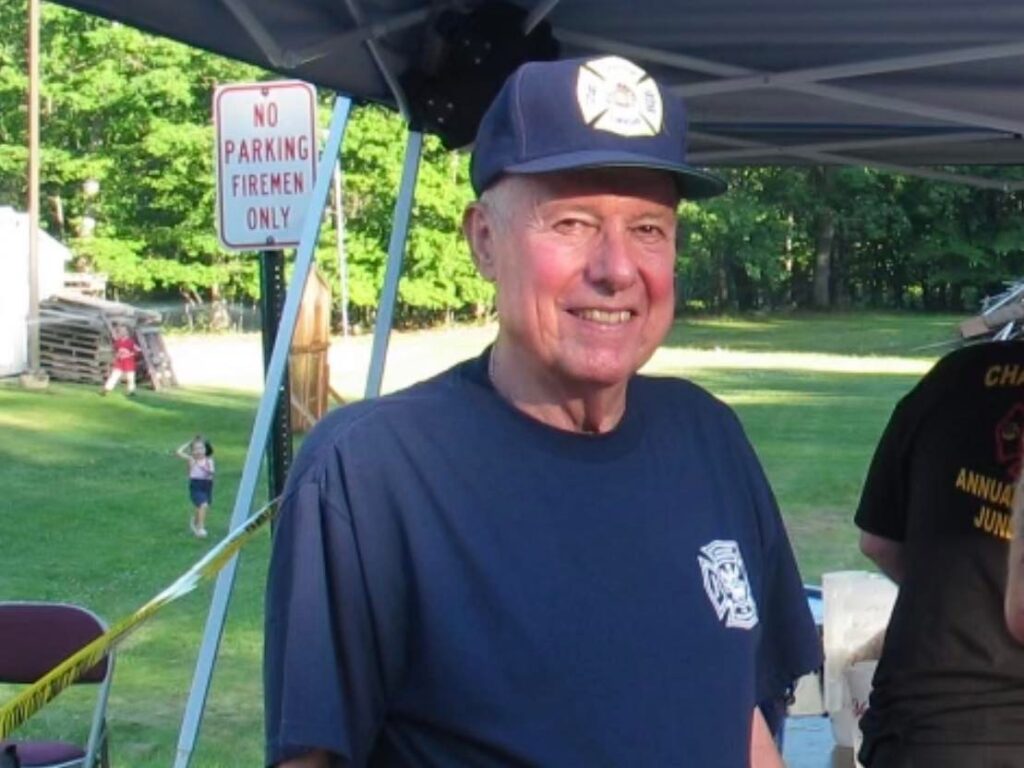 Otto William Vopelius
10/8/1927 – 1/7/2022
It is with the heaviest of hearts the Chatham Township Volunteer Fire Department announces the passing of Retired Chief Otto W. Vopelius on January 7, 2022.
In 1959, at age 32, Otto was elected Fire Chief—an honor which, at the time, distinguished him as our youngest chief officer. A veteran of the US Navy, his 66 plus years of proud service to Chatham Township residents never went unnoticed. Selfless, Otto always put the best interests of the township and the fire department ahead of himself, assisting with our fund drive, Buildings & Grounds Committee, Annual Christmas Tree Sale, Annual Family BBQ, and most proudly being the daytime driver/operator of our ladder truck, Ladder 12. He was a devoted, diligent public servant and consummate professional in all he did.
The CTFD Family mourns the loss of our patriarch– perhaps the greatest and most devoted member to ever serve.