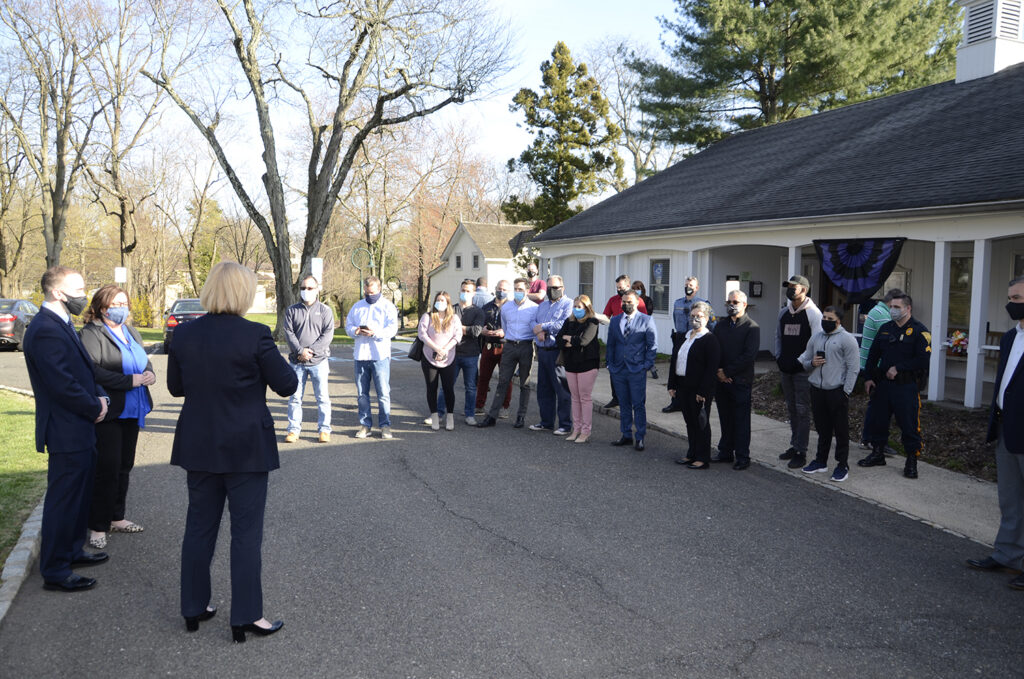 Officers Eckerson and Piniero join Fanwood PD
Borough of Fanwood
Fanwood's newest police officers were sworn in on Tuesday, April 6 by Mayor Colleen Mahr during ceremonies outside Borough Hall. They are Christopher Eckerson, most recently of the Kean University Police Department, and Christopher Piniero, formerly with the Gibbsboro Police Department in Camden County. Both officers had family members and other supporters on hand.
The swearings-in, along with several others earlier this year, fill positions left empty by a spate of retirements. Since last year's retirement of Chief Richard Trigo and two Lieutenants, the Union County Prosecutor's office has been in charge of the Fanwood Police Department. Captain Joe Vendas from that office recently assumed command after the retirement last month of Captain Kevin Grimmer, also of the prosecutor's office.
The Borough Council has decided to hire a civilian police director and is currently accepting applications for the position.
Photos by Tom Kranz