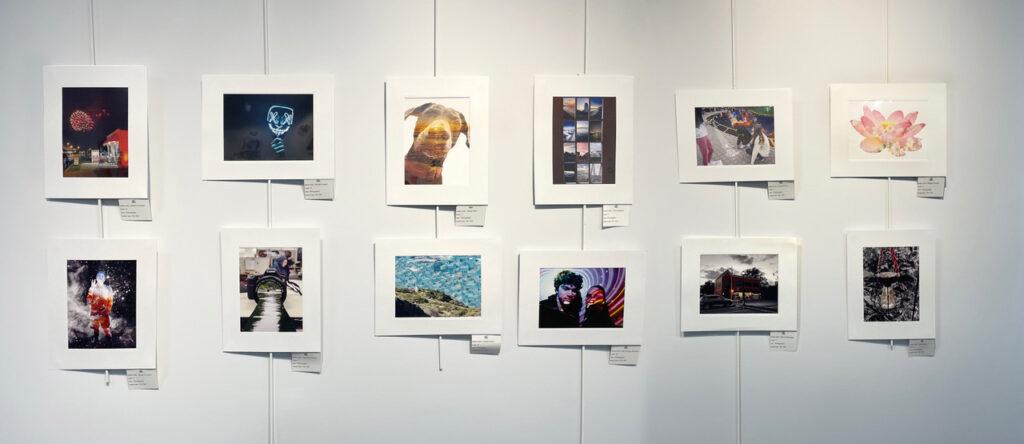 High School Art at the Library
The Friends of the New Providence Memorial Library are happy to share news of the latest art exhibit at the Library. The artists are our very own High School students. The Friends curators Denise Moser, Beth Spiegel and Lynn Celler, and Jennifer Florencio, the head of the Art Department at NPHS,  have installed the 2023 Annual Student Art Show in the NPML gallery areas: The Conti Family Community Room, the Reading Area and the glass cabinet display cases.Everyone is especially pleased with the quality of the student works this year, which include many mediums of drawing, acrylic paintings, mixed-media collages, photography, graphic design, and digital art.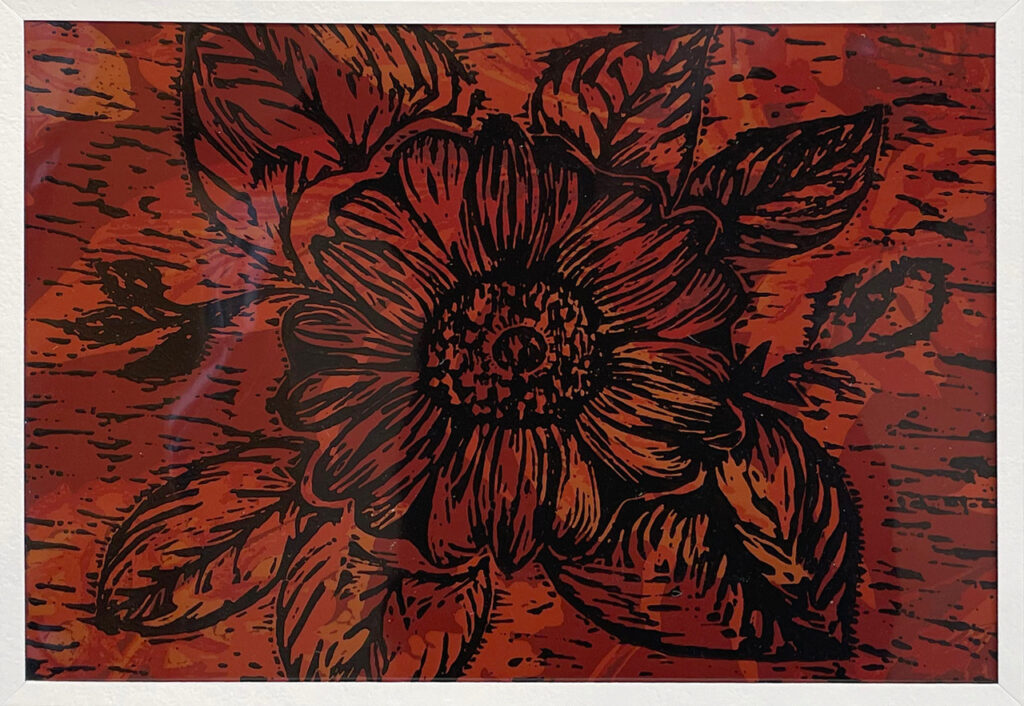 The show is an inspiration to all the children who visit the library, seeing the works of the students of their high school. It is also for the enjoyment of the residents to see what the students are producing in the school that they support. The exhibit will be up on the walls until Friday, June 2.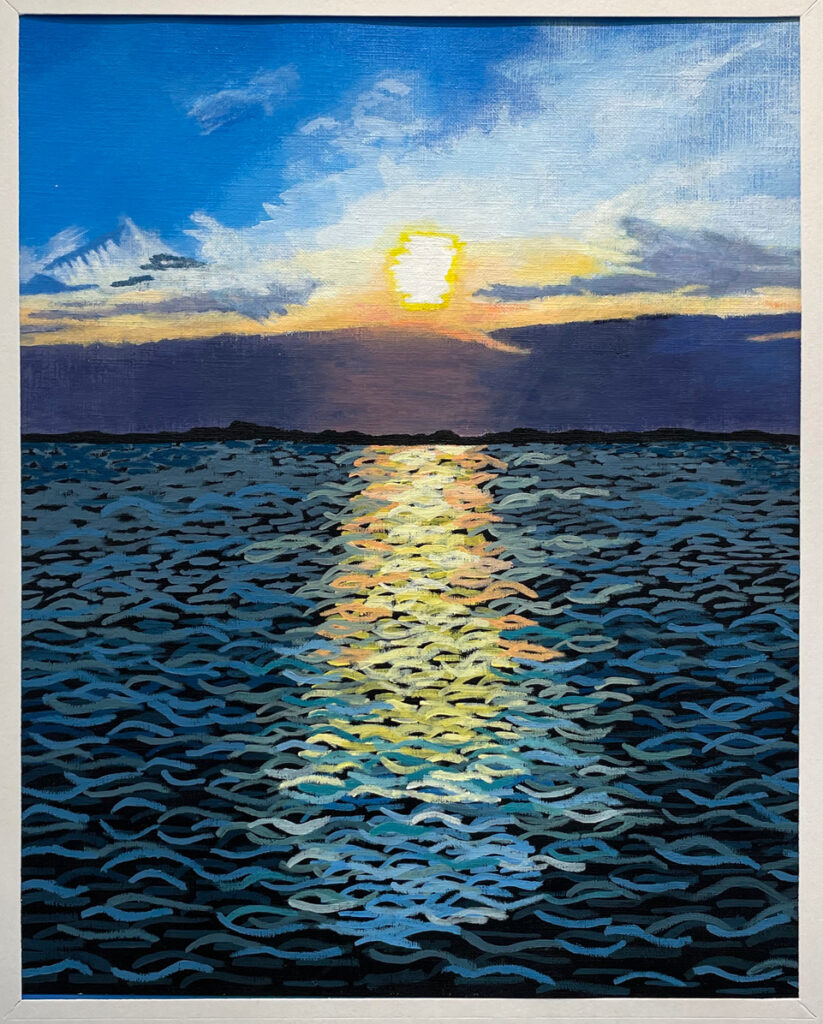 You many know the Library has a new Strategic Plan created with public input and designed to guide our Library forward over the next five years. The Friends of the New Providence Memorial Library promises to support this new growth for expanded programming. We want to keep our Library the unique, vibrant, cultural and educational community center we all love. Please help us as we discover, collaborate, and connect with our Library and our New Providence community. If you'd like to learn more about supporting the Friends, please visit our page on the library's home page: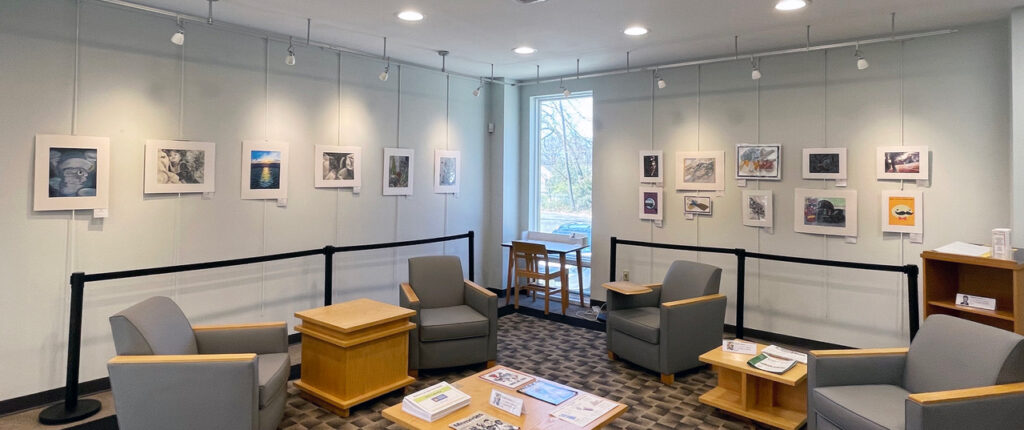 The Friends of the New Providence Memorial Library is a 501(c)3  non-profit organization whose mission is to raise awareness and funds, as well as advocate for, the New Providence Memorial Library. The Friends organize free music concerts, support the library's Museum Pass program, purchase movie licenses, and fund special events and programming for all ages. The Friends curate the revolving art spaces in the library, and we encourage area artists and crafters to inquire about exhibiting their work  at npmlcurator@gmail.com, or to fill out our online application form.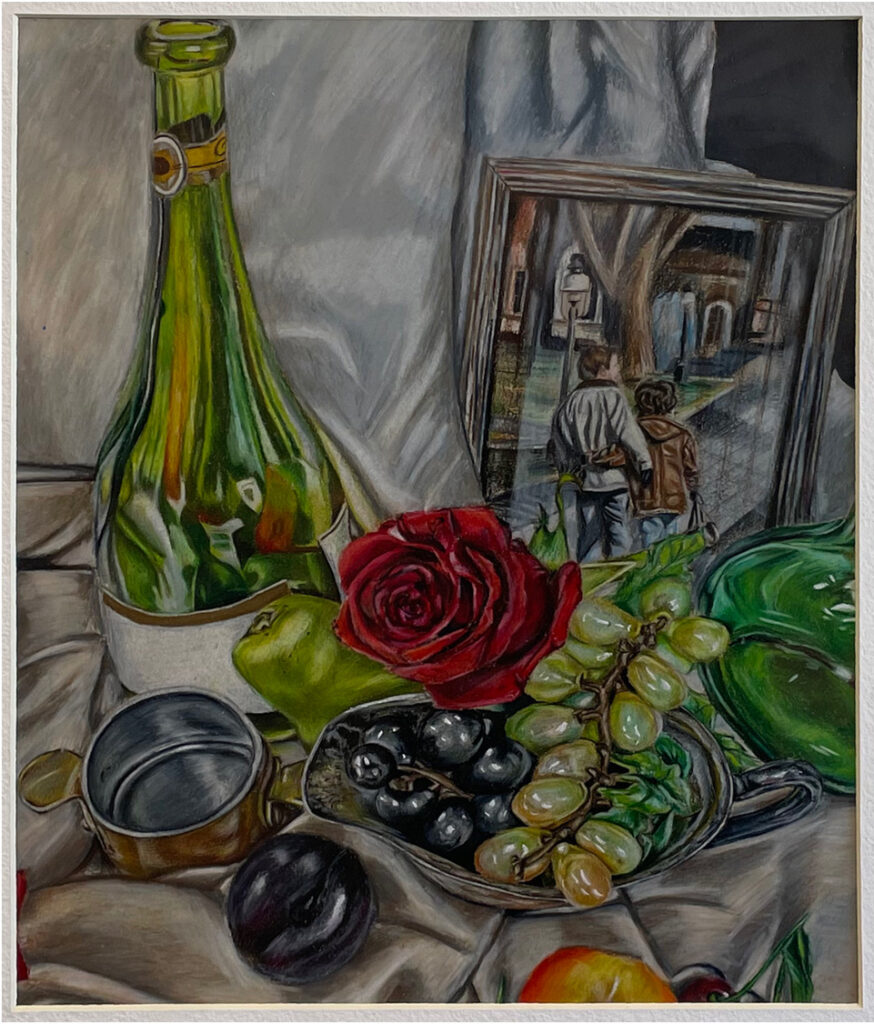 Andrew Carnegie once said: "A library outranks any other thing a community can do to benefit its people." We agree!
2023 Officers of the Friends of the Library organization are Sangeeta Prasad Benbow, President; Beth Spiegel, Asst. President, Membership Chair and Art Curator; Alex Klapwald and (Incoming) Joanne Brenckle, Treasurer; Marissa Klapwald, Fundraising; Donna Zane, Social Media; Louise Wheeler, Lead Art Curator; Lynn Celler, Denise Moser, and Joel Francisco, Art Curators; Kathy Martin, Music Coordinator, Helene Langezaal, At-Large Board member; and Craft Fair Chair Karen Golubieski.
Courtesy photos