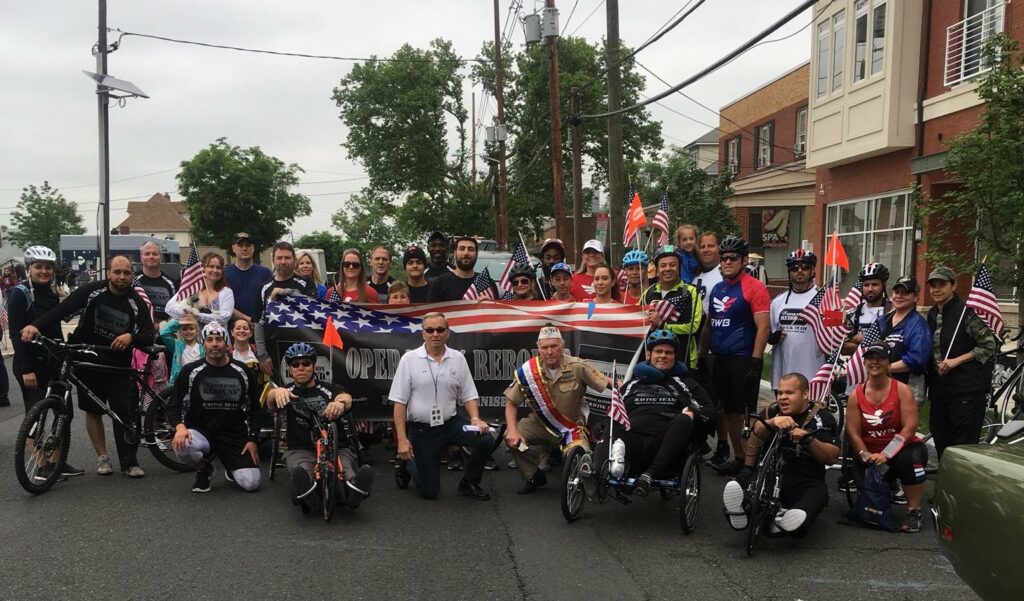 New Jersey Veterans Network
Michael D. Boll, President 
Memorial Day weekend is one of the most challenging for the New Jersey Veterans Network and its team of volunteers and mentors. This is a difficult time for many veterans because they reflect on their brothers and sisters that didn't make it home. Every day our nation loses 22 veterans to suicide, and it seems that number isn't coming down. If you are a veteran, or a family member, who is feeling alone, or are in need of assistance, we are here for you. Please reach out to us.
Our team focuses on helping our veterans and first responders have a better way of life through our volunteer mobile outreach mentoring program. We believe by aggressively seeking out veterans in need and contacting them before they are in crisis, we can really have some positive results. Contacting a person in need first is a great way to build trust and make it easier to begin a friendship. People will do better when they have human contact in their lives, too many programs are automated and lack the empathy and compassion needed to help someone in crisis.
We are not afraid to tell our veterans and first responders that they are loved and we strive togive them purpose. The team immediately empowers and gives its members a new family unit to be part of again. Nearly everyone that joins the team wants to help others and make a difference in someone else's life. Helping others definitely is a medicine that will make you become a better person, and you'll feel really good about it.
New Jersey Veterans Network is constantly keeping active thru our Operation Rebound Racing Team which hosts numerous hikes, runs, bike rides and all other types of physically challenging events. However, we also focus on non athletic events like hosting a BBQ, comedy show, tailgate, camping trip, and several other fun outings throughout the year. But it doesn't stop there, the team works well with other charities and hosts numerous food drives and clothing events which normally take place at ourveteran hospitals and shelters. If you would like to help, there is something for you to contribute.
Most recently, in April, our outreach director Frank "Doc" Schupp spearheaded our "Helping Heroes" program, and "Hero Day". These two programs were responsible for providing manyveterans and National Guardsmen throughout the state with food, PPE, and personal items.
In the last few years New Jersey Veterans Network has grown and has been able to save lives, provide cars, employment, housing, clothing, food, toiletries, and so much more to heroes.
In the next few weeks, we will be launching a statewide anti-suicide and PTSD awareness campaign. We have joined forces with the NJ VFW, NJ American Legion, NJSPBA, NJ FMBA, NJ FOP, NJ Veterans Affairs, State Legislators, and numerous other groups and organizations.
How you can help
Financial donations are great, but we mostly rely on volunteers and donated resources. Our charity allows donors the opportunity to choose where their funds go and the volunteers get to play an active role in changing someone's life.
If you are interested in donating, joining the team as a volunteer, or are a veteran in need of assistance or comradeship, please contact us at NJVN1775@gmail.com or call 973-332-1556. Visit online at NJVN.org.
About New Jersey Veterans Network
We are a group of veterans and volunteers dedicated to helping our veterans and their families live better lives. Our team is raising awareness of our veterans needs by organizing public speaking engagements, meeting with business and political leaders across the state and sponsoring fundraising events. Our mission is to identify veterans and connect them with resources and programs designed to meet their unique set of needs. To ensure that EVERY single one of our veterans, who have sacrificed so much for this great country, receives the resources that they require and deserve. If you are interested in joining our team, would like us to speak at your event, or contribute to our mission, call 973-332-1556 or email mdbollio@optonline.net. To learn more visit njvn.org.