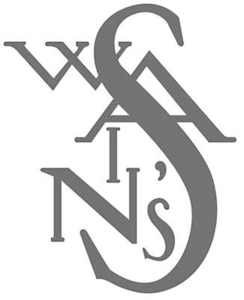 Seven members of the New Jersey Photography Forum are exhibiting at the Swain Galleries in Plainfield at 703 Watchung Avenue through May 4, 2019. There will be a meet-the-artist opening reception and artist talks on April 6, 2019 from 5-7 p.m. The reception is free and open to the public with plenty of free parking on the premises.
The works on display will be quite varied in photographic technique, size, and subject matter. Items will be priced to sell and range from landscapes, still lifes and florals to travel, historic sites and restored cars. The artists include: Paul Donohoe, Point Pleasant; Theresa Hood, Hamilton Township in PA; Charlann Meluso, Berkeley Heights; Charles Miller, Ringoes; Nancy Ori, Berkeley Heights; Heidi Sussman, West Orange; and Ray Yaros, Lebanon.
The New Jersey Photography Forum is celebrating its 25th anniversary this year. Founded in 1994 by Nancy Ori of Berkeley Heights to provide a forum for photographers to discuss their work and elevate their expertise, the Forum has grown to become the largest group of exhibiting, fine-art photographers in New Jersey. "I am so proud of the distance our group has come. We are stronger than ever and over the years have fostered great friendships and support for each other's creative endeavors. We even had one couple who met and got married," said Ori. "We are now doing 10-12 major exhibitions a year on a variety of themes. Everyone pitches in to make them all a success and every show we do is juried by us or outside jurors to ensure the highest level of quality at every venue."
The Swain Galleries just celebrated its 150th anniversary. In the early 1980's Walter Swain, Jr. brought the gallery to its present location, in an elegant Victorian house, in Plainfield's Historic Crescent District, that beautifully houses a variety of original artworks, fine china, and wonderful decorative gift items. Perhaps what the gallery is most noted for are their comprehensive framing and restoration services. Current owner Ann Swain, the fourth generation of Swains to run the business, proudly continues the family tradition with one simple goal, "To continue with the same quality as my great-grandfather, grandfather, and father." Hours are Tuesday to Friday 10 a.m. to 5 p.m. and Saturday 9:30 a.m. to 4 p.m. For details call 908-756-1707 or visit swaingalleries.com.
For more information on the New Jersey Photography Forum, photography workshops or upcoming exhibit locations, please contact Nancy Ori, director, at nancyori@comcast.net, or visit nancyoriworkshops.com; or Ann Merten, assistant director at a3theo@gmail.com. You can also visit the New Jersey Photography Forum website at njphotoforum.com for more information about the group, meeting dates and exhibits.