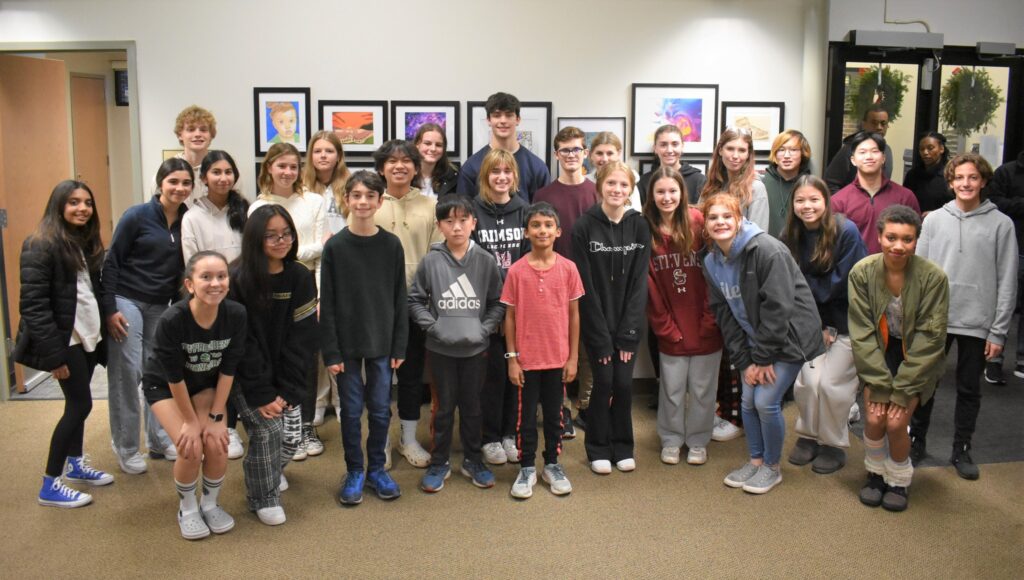 Student Art Exhibit at the Municipal Center
New Providence School District, in cooperation with the Borough of New Providence, is proud to present the Student Art Exhibit, located at the New Providence Municipal Center. Over 30 student artists, representing all four district schools, have their artwork displayed in the Lincoln Room Gallery and in the Lobby Gallery. The exhibit will be rotated periodically, with additional artists recognized.
The artwork hung in the Lincoln Conference Room includes images of the Borough of New Providence. The artwork hung in the Lobby of Borough Hall is a collection of visual art pieces utilizing a variety of techniques. The district's goal of personalized learning has empowered students to create artwork of their own direction. The guidance of their teachers who instruct the students in various visual arts skills enables our students the creative confidence to produce independent, self-directed work that truly engages them in their learning.
Thank you to our Visual Arts Department staff members for sharing their expertise and enthusiasm and congratulations to our very talented students!
Follow New Providence School District on Facebook