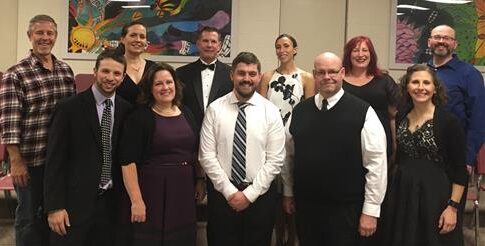 Award Winning Music Education Program
The New Providence School District's Music Education Program recently received national recognition for the tenth time, nine years consecutively.
Now in its 22nd year, the Best Communities for Music Education designation is awarded to districts that demonstrate outstanding achievement in efforts to provide music access and education to all students. To qualify for the Best Communities designation, New Providence answered detailed questions about funding, graduation requirements, music class participation, instruction time, facilities, and support for the music programs.
This award recognizes that New Providence is leading the way with learning opportunities as outlined in the Every Student Succeeds Act (ESSA). The district received this designation in 2005 and in every year since 2013, a total of ten times.
The New Providence School District believes that the performing arts are an essential element of a child's complete education. All students are offered opportunities to create, respond and perform to the best of their abilities. General Music, Band, Orchestra, Chorus, and Drama are available to all students as well as auditioned ensembles for the more advanced student. Along with acquiring arts knowledge and performance technique, students in the performing arts work with others towards a common goal, develop a more resonant understanding of history and of other cultures, and experience a deep feeling of self-worth through their study of the arts. The amazing success of this department is due to the deep commitment and partnership between teachers, students, parents and administration. For more about the New Providence music and performing arts program, please visit https://www.npsd.k12.nj.us/Domain/15
Photo by New Providence Public Schools