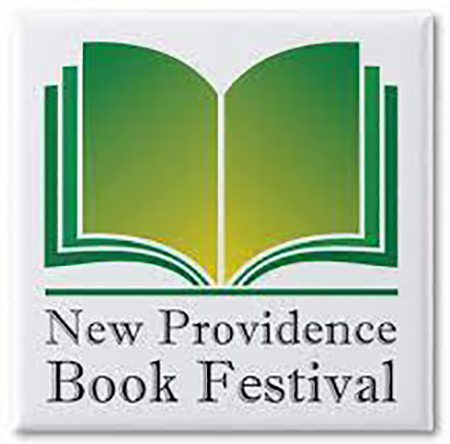 4th Annual New Providence Book Festival
On Saturday, September 18, 2021, New Jersey authors will sign their books and talk to visitors at the New Providence Book Festival. Located on the grounds of the historic Salt Box Museum, the festival will include a series of presentations by authors.
At 10 a.m., during the children's story hour, Cindy Gelormini and Angela LaCarrubba will read from the children's books, Robbie's World and His SPECTRUM of Adventures! and Dancing with the Truth.
At 11 a.m., Nev March, the first Indian-born author to win the Mystery Writers of America Award for Best First Crime Fiction, will share her journey from Mumbai to writing a mystery novel based on real murder case from the 1890s in Murder in Old Bombay.
At 12:00 Noon, Sarajane Giere will talk about her book, My Pilot, which offers an intimate glimpse into the life of a military wife as she tells the story of her fighter pilot husband, Bernie, a Vietnam Veteran who flew 214 combat missions in the Vietnam War and served 25 years in the Air National Guard's world-class 106th Rescue Wing.
At 1 p.m., join us for an interactive panel discussion between authors discussing their journey to becoming published authors and their diverse writing processes.
Other authors signing their books include J.R. Bale, Linda Barth, Michael Stephen Daigle, Ann Frommer, Renny W. Hodgskin, Charles Levin, Elissa Matthews, Bob Mayers and D.J. Murphy.
"Returning after a hiatus, we wanted to create an event that connects authors with readers in a very personal way," explains J.R. Bale, author and one of the organizers of the event. "With over 15 authors of writing in various genres, it will be a stimulating event for even the most casual book lover. After over a year of restrictions, many book lovers are looking to reconnect on a social and literary level."
Anyone purchasing a book at the festival will be entitled to receive a free raffle ticket for drawings for a gift basket, which will include a Barnes & Noble gift card.
The festival will be held on the grounds of the Salt Box Museum at 1350 Springfield Avenue from 9 a.m. to 3 p.m. The rain date is September 25, 2018. The Salt Box Museum, the site of the festival, is operated by the New Providence Historical Society, and will be open for tours, free of charge. Refreshments will be available on the grounds.
More information is available at newprovidencebookfestival.com.