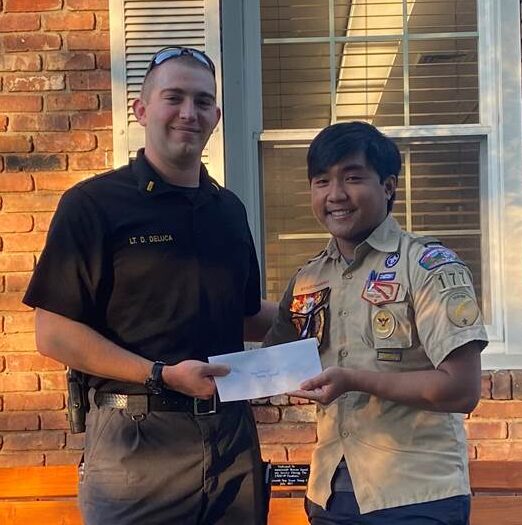 New Eagle Scout Jacob Quisumbing
Submitted by Sheila Sidhu
Jacob Quisumbing of Mountainside achieved the rank of Eagle Scout on October 22, 2022.
Jacob is the son of Albert and Mimi Quisumbing. He is a member of Boy Scout Troop 177 of Mountainside, chartered to the Community Presbyterian Church. Jacob has been a Scout for ten years, including his years as a Cub Scout in Pack 177.
To earn the rank of Eagle, a Scout must earn at least 21 merit badges and demonstrate leadership and community service by organizing and carrying out an Eagle project.
During his time as a Boy Scout, Jacob earned 26 merit badges, served actively in leadership positions of Scribe and Assistant Senior Patrol Leader for his Troop, and also participated in community service events like the annual Thanksgiving Food Drive. In his later years of scouting, Jacob was inducted into the Order of the Arrow and is a Brotherhood member of Woapalanne Lodge 43.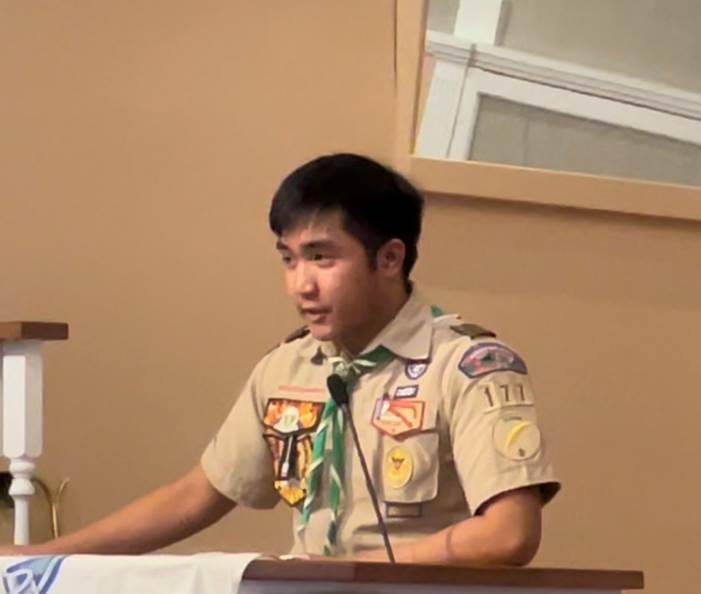 Jacob's Eagle project entailed building a commemorative garden for the Mountainside Rescue Squad to honor their service during the COVID-19 pandemic. He recruited, worked with, and managed a team of volunteers, logging a total of 64 man hours, which included meeting with Rescue Squad officials and fundraising. Jacob raised over $1,000, doubling his initial project fundraising goal. He was able to donate the remaining funds to the Rescue Squad for their future maintenance of the garden.
Jacob is a Class of 2022 graduate of Governor Livingston High School and is currently attending the University of California, Berkeley. He plans to pursue a dual degree in industrial engineering and data science.
Courtesy photos