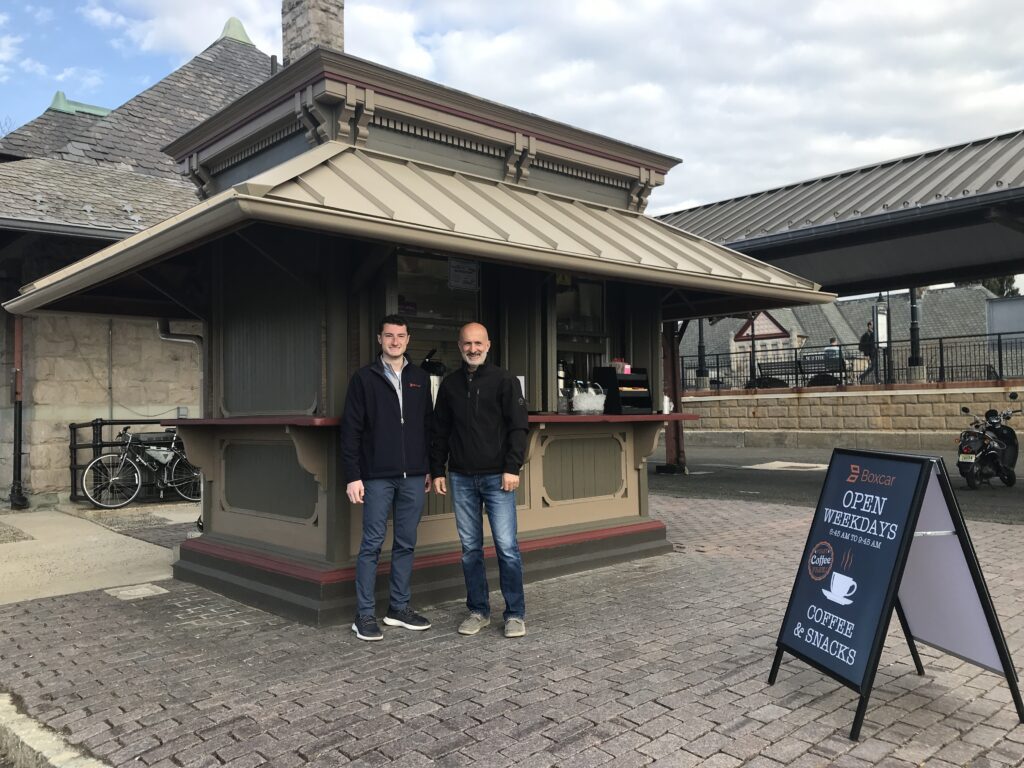 Meet & Greet – May 23
Westfield Preservation Commission
The Westfield Historic Preservation Commission will celebrate National Preservation Month on Monday, May 23, from 7 to 9 a.m. with a "meet & greet" and free coffee at the historic South Avenue train station kiosk. Members of the commission will be on hand to discuss local preservation efforts and answer questions over coffee donated by Boxcar, the concessionaire for the recently restored newsstand.
"We are delighted to have this opportunity to showcase the kiosk among the town's recent preservation successes," said Maria Boyes, chair of the Historic Preservation Commission. "Several of our most beautiful neighborhoods were set in motion by the arrival of the railroad, so it makes an especially fitting platform to celebrate Preservation Month."
Dating to 1893, the Union News Company kiosk is believed to be the last of its kind still in operation and serves as "a physical remembrance of a time when newspapers controlled the flow of information throughout the United States and the railroad controlled the country's mobility," according to the historic designation report. Originally located by the North Avenue station, it was moved to the south side in 1980 where it began selling coffee as well as newspapers to morning commuters.
"Boxcar is thrilled to partner with the town of Westfield in celebrating the restoration and reopening of this historic gem," said George Garcia, manager of The Kiosk by Boxcar. "We look forward to carrying on a long tradition of serving commuters while adding some very 21st-century amenities."
The Historic Preservation Commission was established in 1984 to promote and protect Westfield's rich architectural heritage as an essential element of the town's unique character. In addition to preserving historical structures, the Commission encourages property owners to follow restoration standards through its advisory services and recently updated Design Guidelines for Historic Sites and Districts. For additional information, visit the commission's website at westfieldnj.gov/historicpreservation. 
Courtesy photo