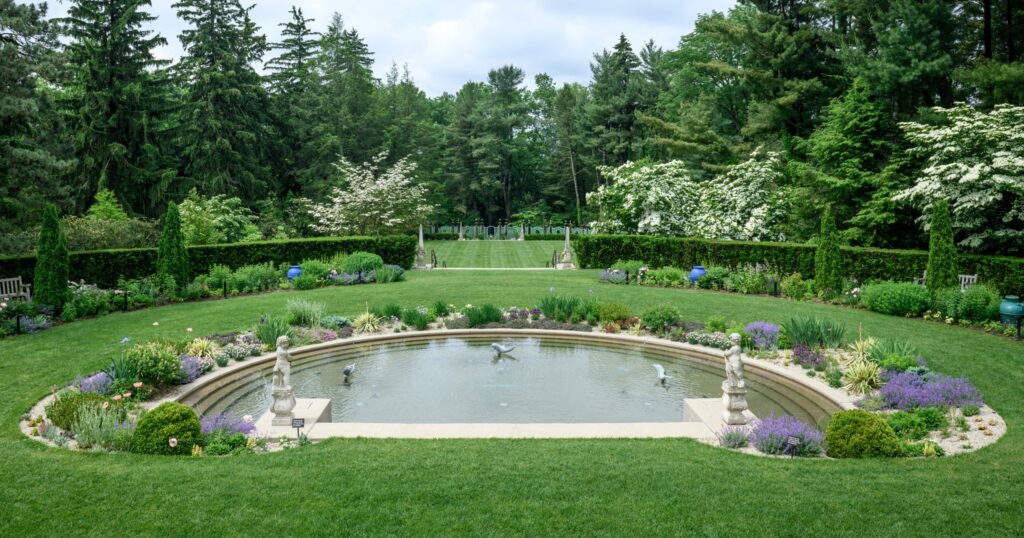 Music in the Garden Concert Series
Greenwood Gardens is thrilled to announce the upcoming Music in the Garden concert series. Beginning in May and running through September, the concert series will feature a diverse range of musical acts in a stunning and historic garden oasis.
Visitors will experience three musical genres, including Broadway favorites, jazz, and classical. Each concert will take place rain or shine under the garden's tented West Terrace.
"We're excited to bring live music to Greenwood Gardens again this season," said Abby O'Neill, Executive Director. "The garden provides the perfect backdrop for these talented musicians, and at the same time allows for pre-concert strolling. Wine and cheese make this an evening not to be missed!"
The concert series will kick off on May 26 with Broadway Classics featuring performances by Broadway veterans Carolyn Montgomery, T. Oliver Reid, Tracy Stark, and Karen Mason. Jazz afficionados won't want to miss The AAPI Jazz Collective on July 21, led by Peter Lin on trombone and featuring vocalist Tammy Huynh, specializing in performing a classic repertoire from Asian cultures reimagined within a jazz context. Classical chamber music rounds out the season for the final concert in the series, taking place on September 8 when the New Jersey Symphony Chamber Players will perform and provide insight into the music and their lives as professional musicians.
For each concert, the gates will open at 5:30 p.m., when visitors are invited to stroll through the garden before the concert begins at 6:30 p.m. Wine and cheese will be served starting at 6:00 p.m. on the West Terrace. Tickets must be purchased in advance and are available at greenwoodgardens.org.
The Music in the Garden concert series is sponsored by Stone Mountain Properties, a Short Hills-based property management company that owns and operates commercial and multi-family residential properties in New Jersey and Houston, Texas.
"Our concert series are always very popular amongst our visitors and members," added Abby O'Neill, "I recommend visitors purchase tickets now to ensure availability!"
Music in the Garden is part of a broad-based lineup of more than 45 programs celebrating Greenwood Gardens' 20th Anniversary this year. The full list of programs, with links to register, is available at greenwoodgardens.org.
For further information and photo requests, contact allie@greenwoodgardens.org
ABOUT GREENWOOD GARDENS
Greenwood Gardens is a non-profit 28-acre public garden and historic site located at 274 Old Short Hills Road in Short Hills, New Jersey. A former private estate owned by the Day and Blanchard families, today Greenwood is a peaceful haven graced by terraced gardens, stately fountains, woodlands, grottoes, Arts and Crafts follies, and winding paths. To accomplish its mission of connecting people with nature in a historic garden oasis, Greenwood offers the visiting public self-guided tours and programs at the nexus of nature, beauty, and history. Greenwood Gardens is supported by gifts, membership, and volunteers. For further information, visit www.greenwoodgardens.org or call 973-258-4026. Please follow us on Facebook @GreenwoodShortHills and Instagram @greenwoodgardensnj.