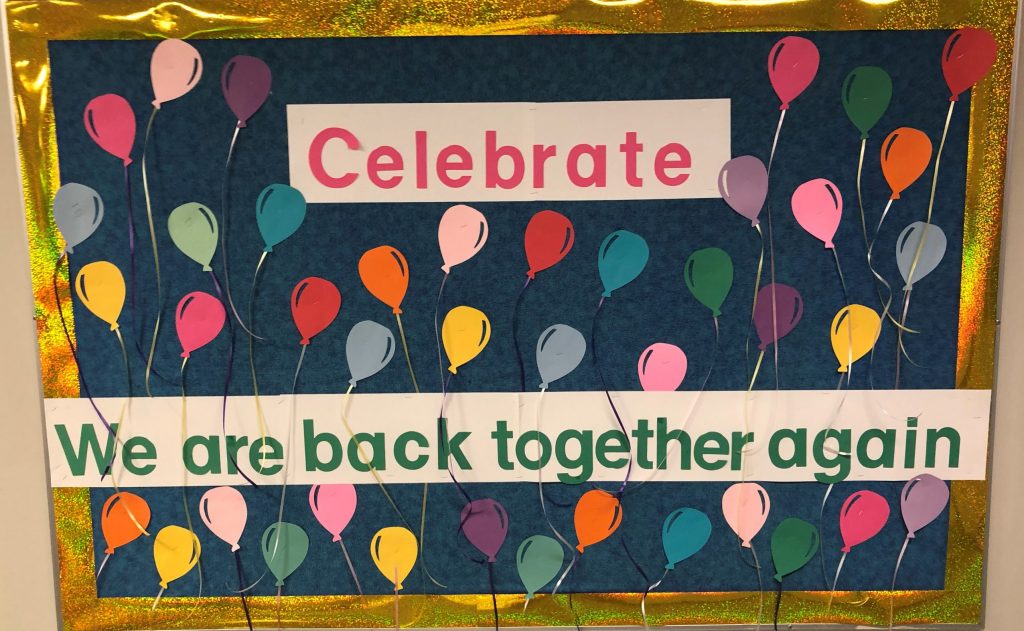 Mt. Horeb Celebrates Pi Day
Submitted by Shannon Regan
March 15, 2021, was an exciting day for the Warren Township Elementary Schools. Students in grades 4 and 5 joined their kindergarten through grade 3 peers for 5 days of in-person instruction. The parking lots were crowded at drop-off, the hallways were a little bit louder than usual and the students and teachers were smiling, it was a fantastic day!
To make this day even more special, grade 5 students at Mt. Horeb School also celebrated Pi Day!  Two weeks prior, the students in Mrs. Lisa Lukko's, Mrs. Christina Trump's, and Ms. Christine Burkhardt's classes studied the mathematical term pi through reading books, viewing videos, listening to music, direct instruction, and handouts.
Inspired by the mathematical constant, students designed creative Pi posters and were encouraged by their teachers to dress up in homemade Pi costumes.  Lukko, Trump, and Burkhardt held a contest and awarded prizes to the students who memorized the most numbers of Pi as well as to the student who wore the best costume and made the best poster. All winners were given a gift certificate to La Strada's Pizzeria to get their own pizza!
In addition to the posters and costumes, students wrote Pi Haikus, drew Pi Spiral Art, created a Pi skyline, and played Pi Jeopardy. Students even shared Pi jokes with another.
"Why shouldn't you eat too much pi? Because you will end up with a bigger circumference!"
"What is a circle's favorite snake? A Pi-thon!"
Trump enjoys the Pi Day lesson and looks forward to the annual celebration. "We have been observing Pi Day for a few years now. Our students enjoy learning about Pi, participating in the contests, and completing the various activities on the day of our celebration. This year we had the highest engagement ever, and it was a fun way to commemorate our return to school 5 days a week!"