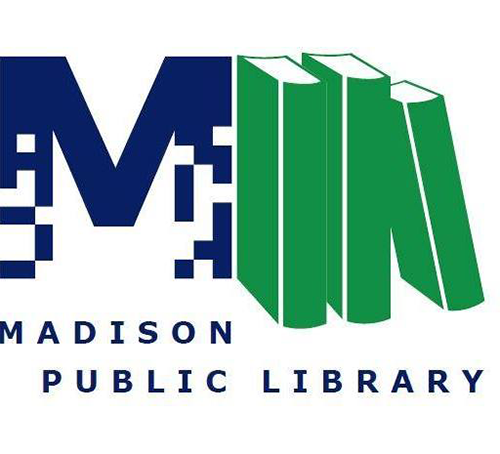 Summer 2021 Minicourse Offerings
Friends of the Madison Public Library 
The Friends of the Madison Public Library are pleased to offer two online Zoom minicourses for the Summer 2021 season.
The first five-week course, Rock-n-Roll and the Sixties, will be given by Dr. James Carter, Associate Professor of History, Drew University, on Wednesday mornings: 10:00 a.m. to 12 p.m.: June 2, 9, 16, 23 and 30. Dr. Carter's recent research focuses on the Sixties in the United States and specifically the counterculture and advent of rock music culture, with a particular emphasis on the role of the college campus. His article, "Campus Rock: Rock Music Culture on the College Campus during the Counterculture Sixties, 1967-8," was published in The Journal of Popular Music Studies. He has signed a contract with Rutgers University Press to publish a book on Rock and Roll in the Sixties.
The second summer minicourse, American Architectural History and Materials: The Stuff of Dreams, by Janet Foster, will be given on Monday afternoons 1:30-3:30 p.m.: June 21, 28, skip July 5, July 12, 19 and 26. This five-part course will look at American architecture and its basic materials. There will be a focus on buildings in the Northeast, with highlights from the 18th century into the 21st century. Foster will explain that in order to create a piece of architecture, however grand or humble, the dream for the structure has to be realized in materials. Sometimes the availability of certain materials determines the building's form. In other cases, the "stuff" available for those dreams leads to disaster. Reading material available on-line will be presented for each class for those who wish to explore a topic in more depth.
The cost of one course is $95 per individual or couple residing at the same residence. The cost of a second minicourse by the same student is $65. Students may either register by mail or online at minicoursesmadisonlibrary.org. Checks made payable to Friends of the Madison Public Library may be mailed to Minicourses at Madison Library, P.O. Box 1341, Madison, NJ 07940.
These virtual non-credit courses are intended for the general public with no prerequisites or examinations. For more information, email minicoursesmadisonlibrary@gmail.com or leave a voice message at 925-450-7940.