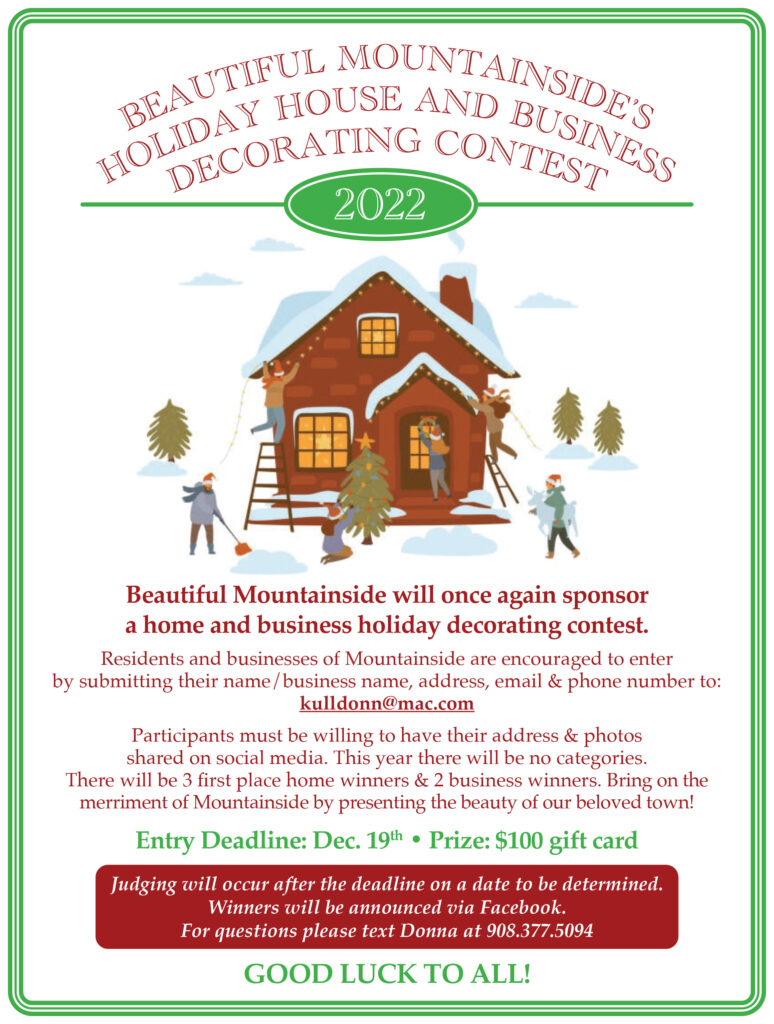 Holiday Decorating Contest
Beautiful Mountainside will once again sponsor a home and business holiday decorating contest. Residents and businesses of Mountainside are encouraged to enter by submitting their name/business name, address, email and phone number to: kulldonn@mac.com. Entry Deadline: Dec. 19th, Prize: $100 gift card.
Participants must be willing to have their address and photos shared on social media. This year there will be no categories. There will be 3 first place home winners and 2 business winners.
Judging will occur after the deadline on a date to be determined. Winners will be announced via Facebook. For questions please text Donna at 908.377.5094