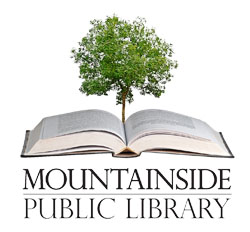 Mountainside Public Library May 2022
For Children there are weekly story times:
Cuddle Storytime
Tuesdays at 10am
A story time for young listeners, up to 23 months with their caregivers.
Preschool Storytime
Tuesdays at 1:45pm.
Longer stories for good Listeners ages 3,4 and 5-years-old.
Morning Family Story Time
Thursdays at 10am.
Favorite stories for all ages with their caregivers.
Zoom Story Break
Thursdays at 3:45 p.m.
Join us from home for longer stories for good listeners of all ages. The Zoom link is on our website under featured events.
Origami Club
Wednesday May 4 at 3:30
for folders 5 and up.
Squiggle Club
Wednesday May 18 at 3:30
Explore the world of the picture book with a new story and artistic adventure.
Grab & Go Crafts
available every week.
Registration only by email. No phone calls. Please send to Elizabeth Perrin
eperrin@mountainsidelibrary.org
In Library Programming for Adults:
The Great Courses: National Geographic Polar Explorations
Mondays 2pm.
Friday Movie Series
at 2 p.m.
To register call the library 908-233-0115.
Programming for adults via Zoom
Lesser Known Stories from New Jersey History
Tuesday May 10th at 7pm
presented by Fred Rossi.
George Washington, New Jersey and the Revolutionary War
Tuesday May 17th at 7 pm
Presented by Joel Farkas.
Register at info@mountainsidelibrary.org
Funding for programs is generously provided by the Friends of the Mountainside Library.