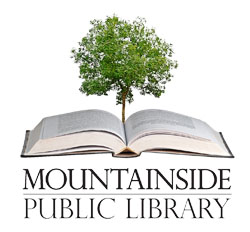 Mountainside Public Library December 2021
Christmas Lights of New York City presented by Mario Medici, Photographer/Historian, via Zoom, Tuesday December 7th at 7 p.m.
Register at info@mountainsidelibrary.org
Holiday Card Workshop for children. Create one-of-a-kind cards to give or mail to family and friends for Hanukkah, Christmas and Kwanza. Look for samples displayed at the Library's front window or Facebook page. Email eperrin@mountainsidelibrary.org with your numbered choices. Through December 11.
Funding for programs is generously provided by the Friends of the Mountainside Library.
For more information call the library 908-233-0115.
The Mountainside Public Library is located at 1 Constitution Plaza, Mountainside, NJ.