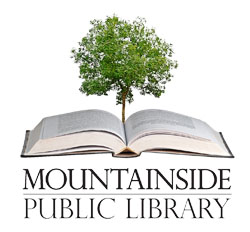 Mountainside Public Library April 2022 
The Mountainside Public Library has scheduled the following programs for April.
Weekly Story Times for Children:  
Cuddle Storytime (Up to 23 mo.) 
Tuesdays at 10 a.m.  
A story time for young listeners with their caregivers.  
Preschool Storytime (Ages 3 – 5) 
Tuesdays at 1:45 p.m. 
Longer stories for good listeners.  
Morning Family Storytime (All ages) 
Thursdays at 10 a.m.  
Favorite stories for all ages with their caregivers. 
Zoom Story Break (All ages; Online) 
Thursdays at 3:45 p.m.   
Join us from home for longer stories for good listeners of all ages. Find the Zoom link on our website under featured events. 
Grab & Go Crafts are available every week. Registration by email only. No phone calls. Please email Elizabeth Perrin at eperrin@mountainsidelibrary.org. 
In-Library Programming for Adults: 
The Great Courses: National Geographic Polar Explorations
Mondays at 2 p.m.  
Friday Movie Series at 2 p.m. 
To register call the Library at 908-233-0115.  
Online Programming for Adults: 
From the Jazz Singer to A Star is Born: A History of the Movie Musical with Brian Rose
Wednesday, April 6at 7 p.m.
Register at info@mountainsidelibrary.org 
Funding for programs is generously provided by the Friends of the Mountainside Library.