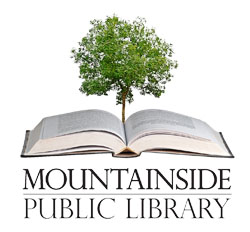 Mountainside Public Library June 2021 Events
Mountainside Public Library is open and looking forward to your visit!
Please check our new hours on our website. Curbside pickup is still available.
All of our DVD collection is now free, no fees at check out. Come in and make a selection from our feature films, tv series and documentaries. We've added to our CD collection, too.
As museums reopen, our passes will become available for circulation. We will keep you updated.
Our online services include eLibraryNJ, Flipster, Hoopla, and Tumble Book Library where you can access eBooks, audiobooks, magazines, movies, music, tv series, and kids' books.
Our Friends of the Library will continue to sponsor a variety of Zoom programs for your education and entertainment, as well as our monthly book group for adult patrons.
Programs in June are: A Chorus Line: One Singular Sensation presented byEntertainment historian John Kenrick on Wednesday June 2nd at 7pm.
This tribute is lovingly dedicated to A Chorus Line creator, cast and fans. It was not just another hit show. It spoke to and for a generation. For those who loved it, the theater was forever changed, and our lives forever enriched by this "singular sensation."
The Discovery of a Masterpiece Lecture presented by Mallory Mortillaro the Curator of Collections for the Hartley Dodge Foundation on Monday June 7th at 7pm.
Ms. Mortillaro will share the story of how a simple art cataloging project evolved into a search for a mysterious piece's provenance, and became one of the biggest arts finds in recent history.
Tails & Tales is the nation's summer reading theme.
Join us for an exciting variety of activities: virtual story times and book groups for all ages, Grab & Go art activities, weekly book raffles for those who register with our READsquared App and log their reading time, and more.
Details will be posted on at our website mountainsidelibrary.org and Facebook page.
For more information call the library 908-233-0115.