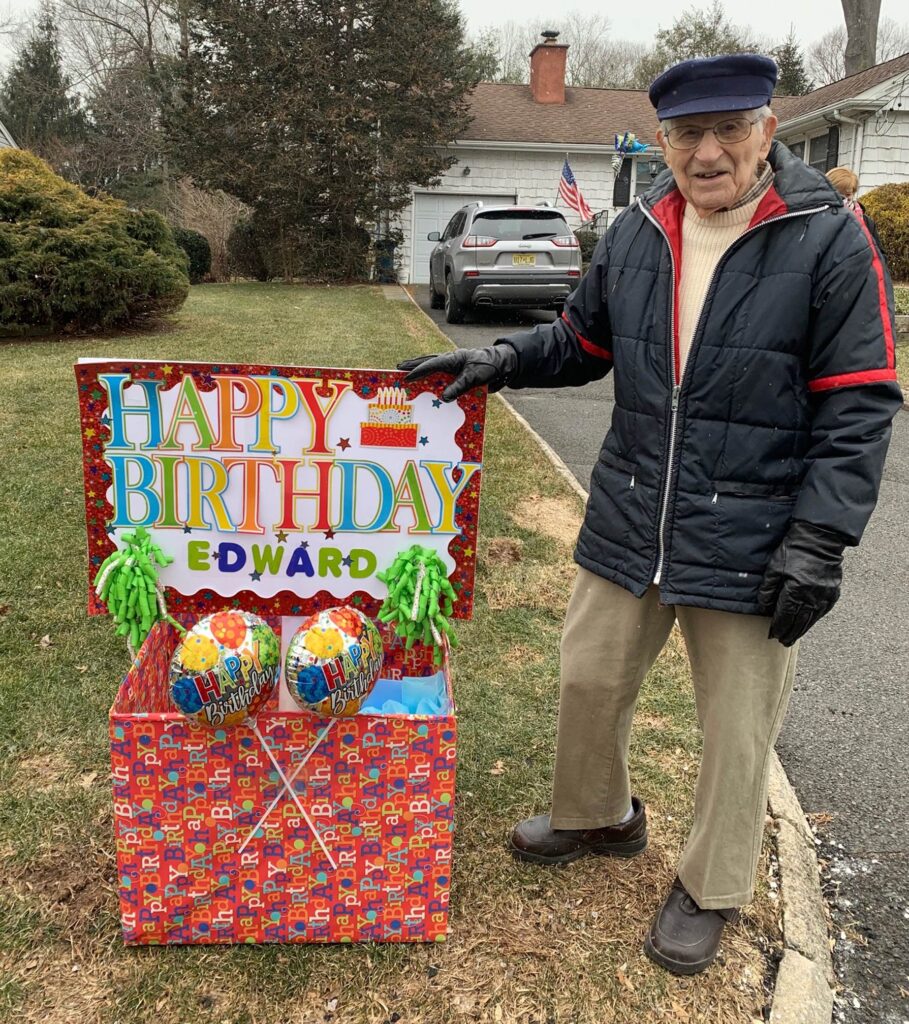 Happy 107th Birthday Edward! 
On Sunday January 31st, Edward Verlangieri's family and the Mountainside community celebrated his 107th birthday outside with a drive by from the Mountainside Fire Department, Police Department, Rescue Squad, and some very special guest singers. 

The Boy Scouts and Girl Scouts dropped off birthday treats in a special box outside of Edward's home.

Edward Verlangieri was born January 31, 1914 in Orange, New Jersey.  He moved to Mountainside in 1952 with his wife Mariann, who he was married to for 69 years. 
Photos by Borough of Mountainside