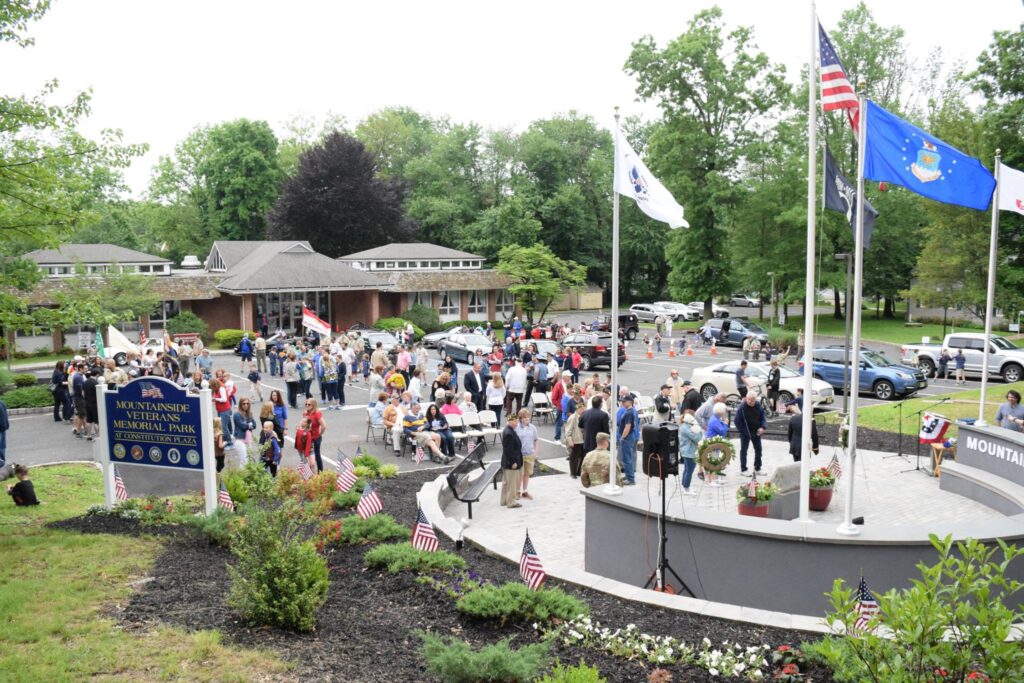 11th Annual Memorial Day Parade
CALLING FOR VETERANS TO PARTICIPATE
On Monday, May 29th, Mountainside will sponsor a Memorial Day Ceremony followed by a parade honoring those who have died in our nation's service.
The ceremony will take place at 11:30 a.m. at the Veterans flagpole monument on Constitution Plaza (in front of the library). Upon conclusion of the ceremony, Veterans, Scouts, Rotary Club, Rescue Squad, Fire Department, Police and community groups will parade toward Deerfield School. The parade will proceed from Constitution Plaza up to Bridle Path to Wood Valley Road to Central Avenue, ending in Deerfield School parking lot and is expected to end at 12:30 p.m.
The Grand Marshal of Mountainside's parade will be Victor V. LaScala. He was born on November 3rd, 1941, and was raised in Bayonne by Italian parents. Victor was drafted October 7, 1966 and achieved the Army rank E4. While serving in Vietnam, Victor worked on walkie talkies, wired mines, and worked as a wireman. Victor is a recipient of the Vietnam Service Medal, Vietnam Campaign Medal with 2 Overseas Bars. Victor has also received the National Defense Service Medal and the Army Good conduct Medal. His service was in the provincial Vietnam city of Tay Ninh in South-Eastern Vietnam (1967-1968). Victor was honorably discharged from the Army on October 6th, 1972.
Victor married Marylou on April 8, 1998 (25 years). They have 6 children and moved to Mountainside in 2008. Victor also worked for NJ transit in Hoboken as an electrician.
The Mountainside Memorial Day Parade Committee is comprised of individuals representing the VFW, Mayor and Borough Council, Boy Scouts, Cub Scouts, Girl Scouts, Rotary Club, Local Businesses, Fire Department, Police Department, Rescue Squad and others. These groups came together to bring a fitting Memorial Day event to the town of Mountainside as an honor to our own brave citizens who have fought and sacrificed in wars so that we can enjoy the many freedoms that Mountainside enjoy. The Committee hopes that citizens come out in force to show their appreciation for our Veterans as we memorialize our heroes in this way.
For further information about the parade, please contact Deanna Andre at (908) 244-4111.