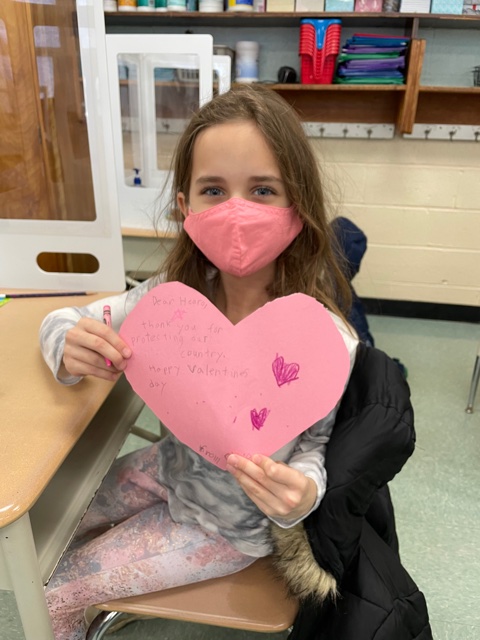 Valentines for Troops
Third grade students at Mountain Park Elementary School learned two important lessons when they recently participated in a "Valentines for Troops" activity.
In Social Studies, students are currently learning about the branches and levels of government and the importance of the United States Armed Forces. So when students made special Valentines for troops stationed around the world they included messages of support and appreciation for their service. This fun and feel-good activity tied in with the current curriculum and helped the students understand the importance of what their act of kindness was all about.
Photos by Berkeley Heights Public Schools