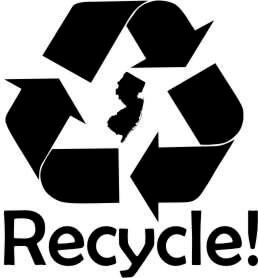 Nominations sought for 2020 RECYCLING AWARDS
Morris County residents, towns, agencies, businesses, schools/colleges, community groups, and municipalities are encouraged to submit nominations for the annual statewide recognition program for excellence in recycling, and inspiring others to do the same.
The state Department of Environmental Protection, in conjunction with the Association of New Jersey Recyclers, annually recognizes excellence in recycling in order to highlight program successes achieved by agencies, businesses, individuals and others in keeping New Jersey communities clean and healthy.
Nominations are due to DEP by Friday, July 31 and awardees will be notified in September. Award winners will be honored at the ANJR Symposium and Awards Luncheon in October.
Applications can be submitted in these categories: Institution, Business, Retail Merchant, Government, Leadership, Rising Star, Outstanding Education/Educational Program, Recycling Industry, Source Reduction/Resource, Management/Sustainability, and Volunteer Citizen.
To view the application package and learn how to submit, visit .nj.gov/dep/dshw/recycling/awards.htm or recycle.nj.gov.
To learn more about recycling in New Jersey, visit: nj.gov/dep/dshw/recycling/
To learn more about recycling in Morris County, visit: mcmua.com/sw_recy.asp
To view past winners in the statewide event, visit nj.gov/dep/dshw/recycling/awards.htm
ANJR is a non-profit, non-partisan network representing the public and private sectors that works to promote sustainability by encouraging sound resource management and recycling strategies through education, advocacy and enhancing professional standards. To learn more about ANJR, visit: anjr.com