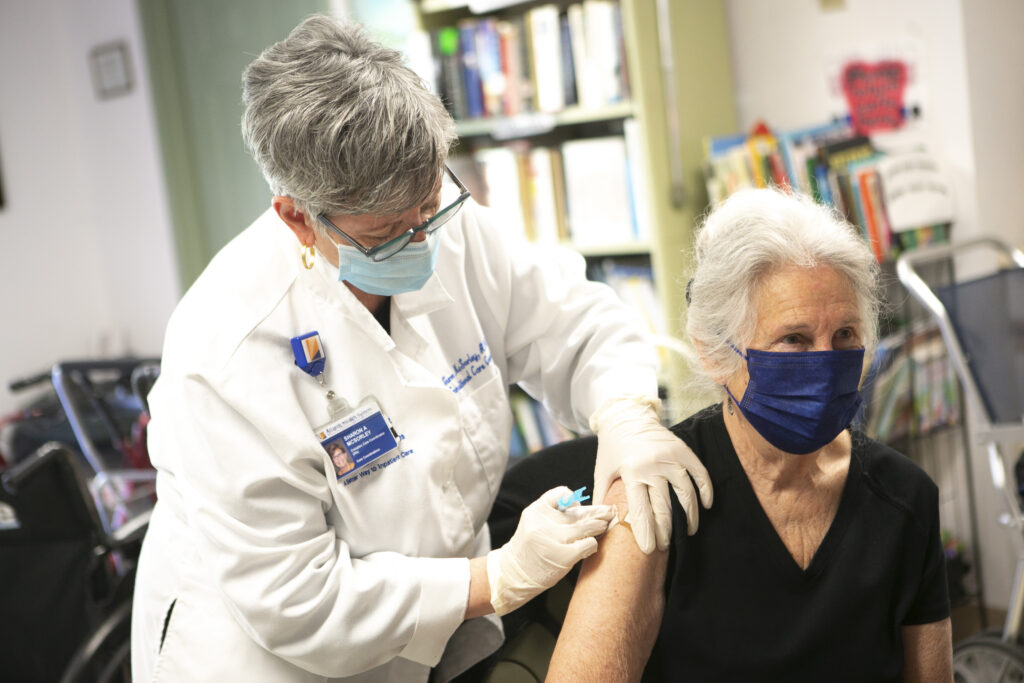 Vaccination Program is Reaching the Homebound
County of Morris
The Morris County Homebound COVID-19 Vaccination Program has reached more than half of the 800 residents targeted in a special outreach effort since April to find, contact and inoculate people who may not be able to leave their homes.
"These are people whose names came to us either through nutritional programs, or local public health officials and senior groups as people who we need to reach. We find that some on the list already had the vaccination, don't want it or moved as we try to contact everyone," explained Program Coordinator Karl Klingener.
He and two nurses with Atlantic Health System knocked off ten more names from their list on May 6 as they provided inoculations to ten residents of Denville, including seven at Cook's Pond Senior Housing.
"Thank you for doing this," said 84-year-old Trudy Welch, a Cook's Pond resident, as she waited for her vaccine in the lobby of Cook's Pond.
Klingener said that as the program works through its target list, which includes the names of people identified through public assistance organizations, they want the public to help identify anyone else who is homebound who may need a vaccination.
Contact information is below:
The Morris County Aging & Disability Resource Connection: 973 285 6848
The Morris County Homebound COVID-19 Vaccination Program: 973 326 7828