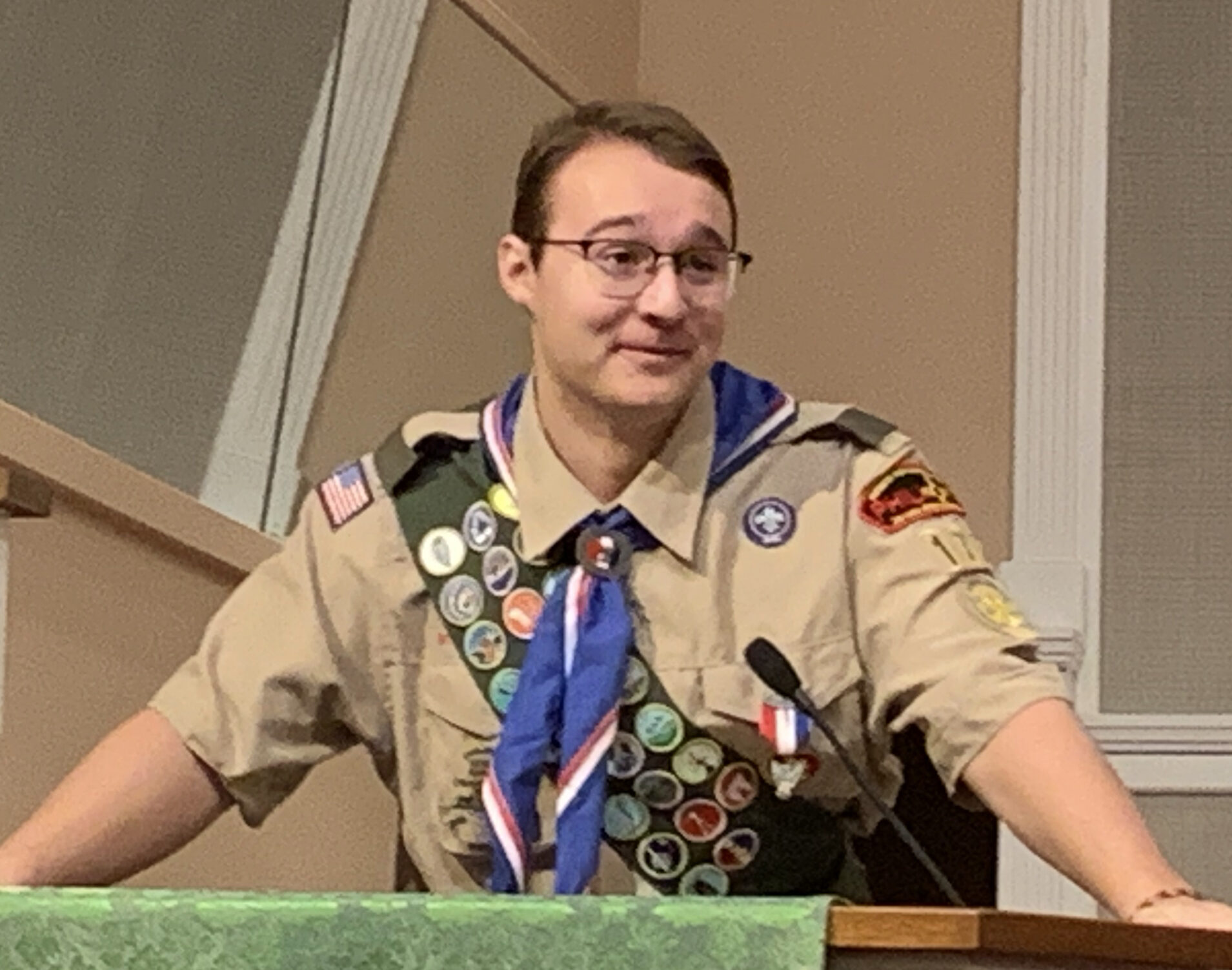 Marc Bailey attains Eagle Scout rank
Bout Scout Troop 177
Marc Bailey of Mountainside Boy Scout Troop 177 achieved the rank of Eagle Scout on September 13, 2022. His Eagle Scout Court of Honor ceremony was held in January. Marc is the son of Vance and Martha Bailey.
Marc Has been a scout for 10 years, including his time as a Cub Scout in pack 177. During his years in scouting, Marc has earned 31 merit badges. He served actively in leadership positions as the Quartermaster and Assistant Senior Patrol Leader for the troop. He also was active in community service at the rescue center and the Thanksgiving food drives.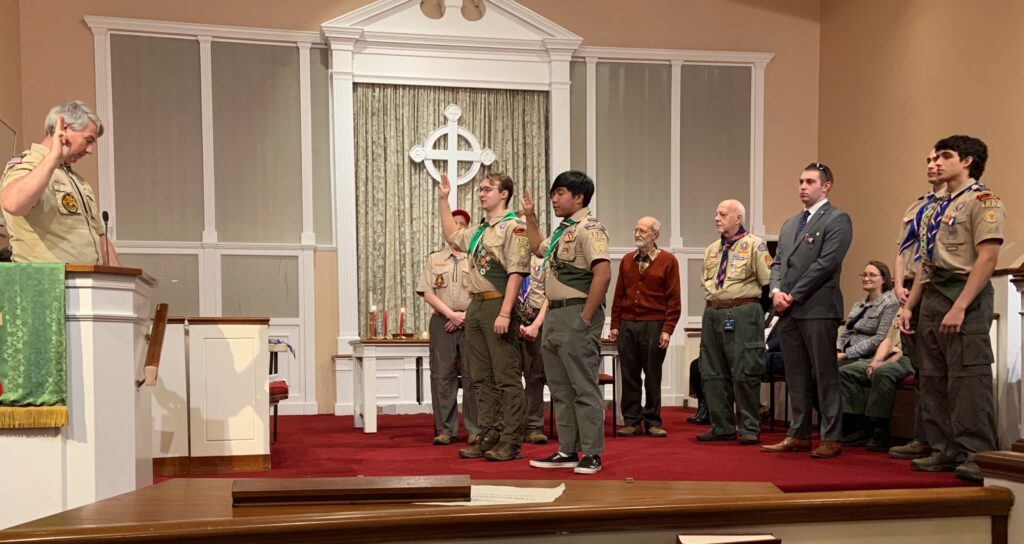 For his eagle scout project, Marc added musical instruments and some obstacles to the Community Presbyterian Church's playground to give the daycare students more activities to play on and engage their minds. During the project, Marc recruited, worked with, and managed a team of volunteers, with a total of 75 man hours. Marc also raised over $2,500 to complete the project.
Eagle Scout is the highest achievement or rank attainable in the Scouts BSA program of the Boy Scouts of America. Since its inception in 1911, only four percent of Scouts have earned this rank after a lengthy review process. The Eagle Scout rank has been earned by over 2.5 million youth.
Marc is in the Class of 2023 at Governor Livingston High School and plans to graduate this spring. Afterwards he plans to go to attend college and major in Aerospace Engineering.