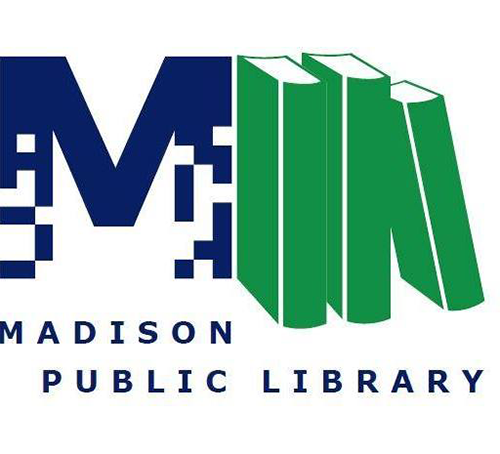 Madison Public Library May 2021 Programs
ABCs of Organic Lawn Care
Monday, May 3, 7:30 p.m.
Not happy with your lawn? If at least half of your lawn is in good condition, why not renovate the rest for the picture-perfect turf you desire. Learn the how, when and why plus the correct method of organic lawn care. The selection of the right grass seed for your specific needs and soil conditions plus other lawn care tips will be discussed. Rutgers Fact sheets and other handouts will be provided. Presented by Rutgers Master Gardener and local member of the Madison Environmental Commission, Brian Monaghan.
The Beatles: The Making of Magical Mystery Tour
Monday, May 17, 7:00 p.m.
Vinnie Bruno will take us on a journey with The Beatles as they embark on a mystery bus trip with a group of people looking to experience "strange and magical happenings" as they travel through the English countryside and France. The Beatles will improvise and take advantage of the various encounters they had while on the road. We will explore how the project was conceived along with the improvised scenes from the film. In addition, we will discuss the genesis of how the songs from the soundtrack were written, recorded and produced.
Vinnie is a Beatles Scholar and Sixties Rock Historian. He is recently retired as Director of First Year Programs at LaGuardia Community College (City University of New York). He holds an MPA from Baruch College and as an adjunct professor for 25 years he taught courses in numerous disciplines including Humanities, Business and Mathematics.

As a Beatles scholar and storyteller, he looks to both embrace not just their legacy but to present an entertaining, interactive, and informative session for both the casual listener as well as the hard core Beatles fan. As a 60's Rock Historian he offers programs on the many extraordinary innovative artists who defined an era by creating musical landscapes that captivated a generation and whose influence in popular culture still endures five decades later. Co-Sponsored by The Adult School and Friends of Madison Public Library.
Conversation with author Brad Parks
Monday, May 24, 7:00 p.m.
International bestselling author Brad Parks is the only writer to have won the Shamus, Nero, and Lefty Awards, three of American crime fiction's most prestigious prizes. His novels have been translated into 15 languages and have won critical acclaim across the globe, including stars from every major pre-publication review outlet. A graduate of Dartmouth College, Parks is a former journalist with The Washington Post and The (Newark, N.J.) Star-Ledger. He is now a full-time novelist living in Virginia.
Join us as Bob Daniher of the Mystery Writer's of America has a lively conversation with Parks. 
All programs are online zia Zoom. You will receive Zoom instructions and online meeting information in your registration confirmation email in addition to a reminder email prior to the date of the program.
Please register at madisonnjlibrary.org.