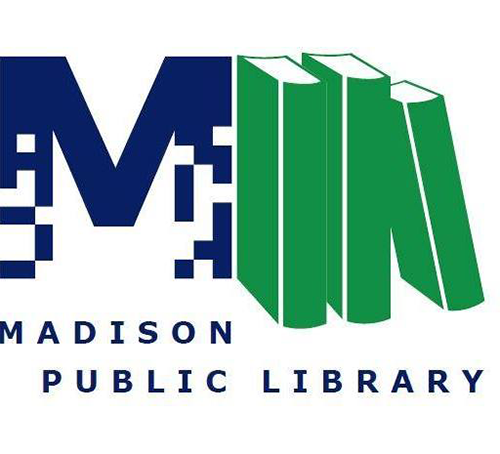 Madison Public Library June Programs
The Long Shadow- Film Screening and Director Discussion 
Wednesday, June 9, 7:00 p.m.
Director Frances Causey is an Emmy award-winning documentary filmmaker and journalist with 15 years experience as a Senior Producer at CNN and previous work hailed as a New York Times Critic's Pick. Join her for a live discussion of her movie, The Long Shadow.
Broadway Undressed
Monday, June 14, 7:00 p.m.
When the COVID 19 pandemic shuttered Broadway theatres across Times Square in March 2020, over 100,000 arts workers were suddenly forced into unemployment. Facing an uncertain future in the live events industry, twenty-year Broadway veteran Wardrobe Supervisor, Jessica Dermody, got the idea to lend support to her aching community by taking her unique perspective and decades of experience online through a virtual backstage tour called Broadway Undressed.
This revolutionary virtual backstage tour offers an array of expert hosts. It acts as a masterclass for theatre aficionados and novices alike as guests meet the people behind the magic of Broadway. Our tour offers a deep dive into the unseen and often wildly misunderstood realm of working as a theatre technician, predominately in wardrobe and costuming.
Through the sharing of personal images, videos, and stories from dozens of Broadway shows, our team of over fifteen accomplished hosts offers a fresh perspective of Broadway past and present. Our guests not only have an opportunity to support the arts community in need but gain an entirely new appreciation for live theatrical performances, knowing exactly what It takes to get them from page to stage and beyond.
Mary Cassatt: Impressionist Painter and Print Maker
Monday, June 28 1:30 p.m.
Mary Cassatt was born in Pennsylvania but lived most of her adult life in France. She became acquainted with Edgar Degas, who introduced her to the Impressionist circle. Out of social necessity for an upper middle class, unmarried woman of her era, she mostly created images of the private lives of women, with particular emphasis on the intimate bonds between mothers and children. But her treatment of her subjects was confident, original, and sometimes even radical. It was very difficult for a woman to be a successful painter in 19th Century Paris, but Mary Cassatt persevered and is today remembered as one of the greatest Impressionists.
The library is located at 39 Keep Street Madison, NJ 07940.
All programs are online zia Zoom. You will receive Zoom instructions and online meeting information in your registration confirmation email in addition to a reminder email prior to the date of the program.
Please register at madisonnjlibrary.org