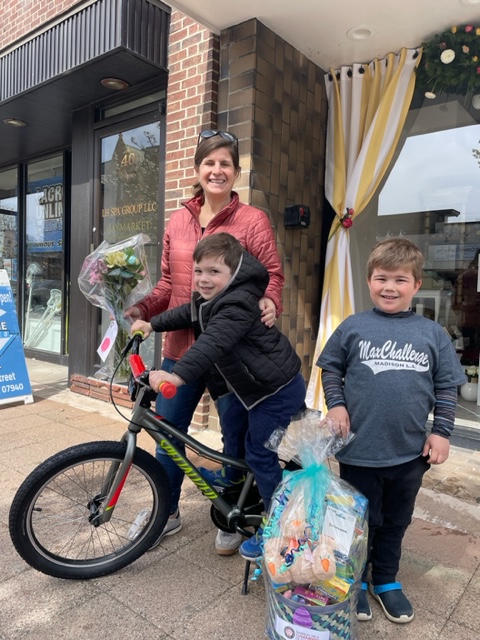 Easter Fun Fest Contest winners
The Madison Area Chamber of Commerce hosted its annual Easter Fun Fest on Saturday, April 8th. This year's Easter Fun Fest was sponsored by Alfred's Sport Shop, C.Toto & Sons, Carter Smile, Cleaners Advantage, and Harvest Bistro.
The Chamber tent, located in front of The Pink Pear, welcomed families to take a chance to win a 20" Rip-Rock Specialized bicycle donated by Peter Daniele of Rose City Collision, and to take a chance to win other prizes donated by the local businesses.
The winner of the bicycle was Teddy DeMarzo of Madison. In addition to the bicycle, the family received a beautiful Easter basket and a spring flower arrangement donated by Ankor Patel and his staff at Stop & Shop. They also received deluxe car wash coupons donated by Ken Maietta, owner of Madison Car Wash. Kelsey Heitzmann received a $25 Tons of Toys Gift Certificate donated by owner Chris Brinkofski.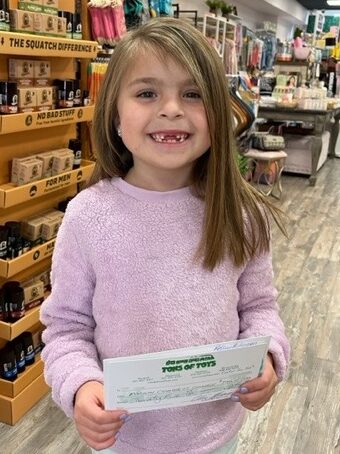 This year's jelly bean contest was once again a highlight of the event with Lincoln Fielding receiving a $200 Tons of Toys gift certificate donated by Doug Loikith, owner of Madison Memorial Home. Lincoln also received an Easter basket and flowers donated by Stop & Shop and deluxe car wash coupons donated by Madison Car Wash. Second place jelly bean runner up received a $25 Tons of Toy gift certificate donated by Tons of Toys.
"Madison families, and those visiting from nearby towns, came to enjoy searching for Shelly the Easter Egg, visiting with the Easter Bunny, and exchanging greetings with friends and neighbors." said Chamber Vice President Peter Daniele. "Thank you to everyone who participated."