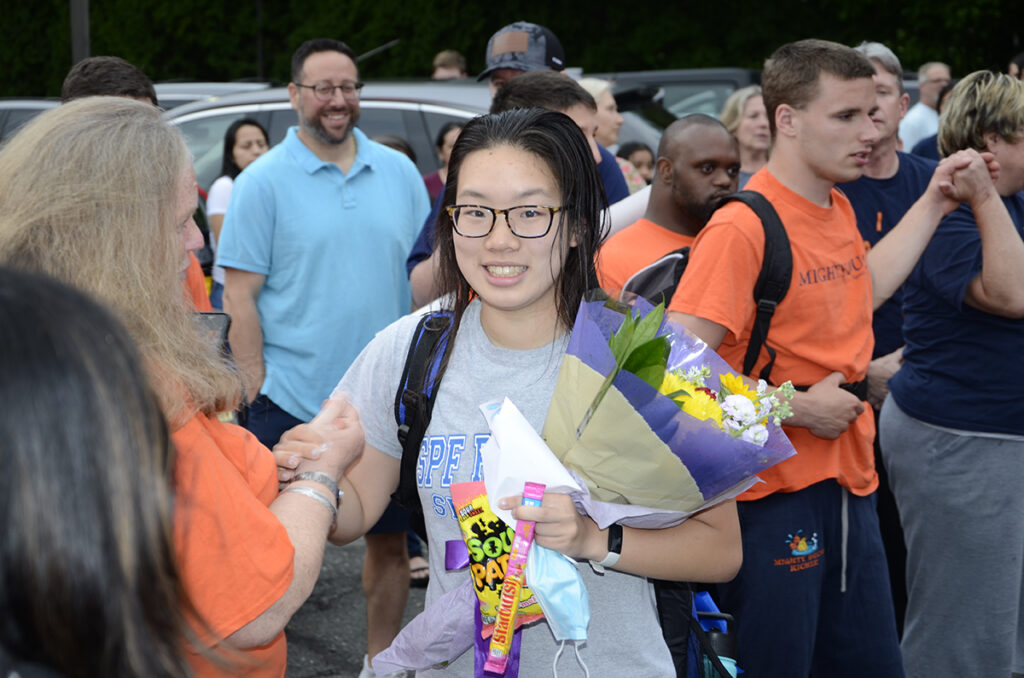 Maddy Joe selected for NJ Special Olympics Team
Borough of Fanwood
Maddy Joe, a senior at Scotch Plains-Fanwood High School, was given a rousing sendoff on Thursday, June 2nd after her swim practice at the Jewish Community Center on Martine Avenue in Scotch Plains. She departed the following weekend for Orlando, FL, and the Special Olympics 2022 USA Games.
Maddy walked out of the JCC to a reception of fellow swimmers, friends, family and first responders from Fanwood and Scotch Plains including both police departments, the Fanwood Rescue Squad and the Fanwood Fire Department. Maddy's father, Nam-June, is an EMT with the Fanwood squad. The 100 or so well-wishers threw confetti and hugs Maddy's way. Her dad, mom Terrine and sister Carolyn led the pack.
Maddy, 18, has been swimming since she was a little girl. She's swum for the JCC the past six years, three of them as a volunteer coach. She has competed in the Special Olympics for five consecutive years. She will attend Ramapo College in the fall.
Photos by Tom Kranz